What I've Learned Working From Home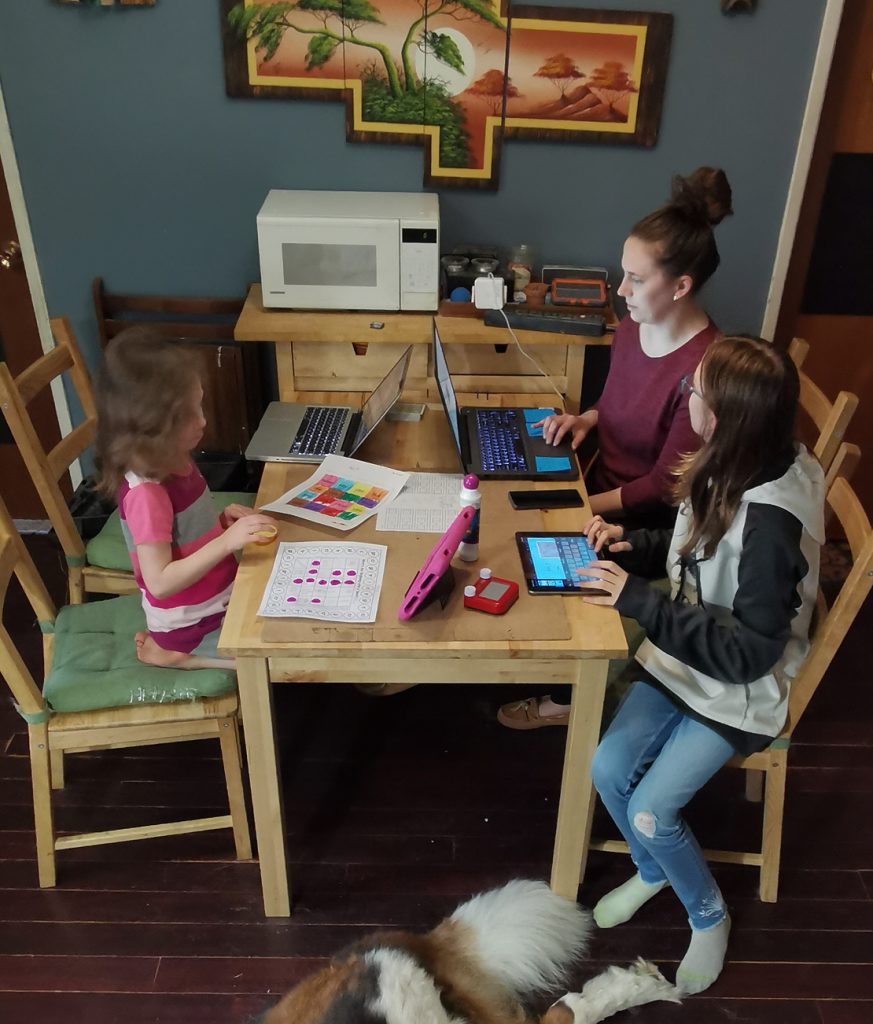 Our current situation has definitely presented its own challenges with everyone at home and trying to organize all of the work schedules and Zoom meetings. In my home, our kitchen table becomes a shared work space. We've chosen to spend a portion of our time together each day while working on our own projects. This gives us opportunities to connect, ask questions and in general be more aware of what each of us is doing.
We've had to get creative with how we spend and divide our time each day and throughout the weeks, aiming to maintain a balance between work and playful activities. Having a routine is ideal, but sticking to it is not always achievable and being flexible is essential when things need to change quickly. I am so grateful that my work understands these challenges and allows for that flexibility.
I've learned few things during this time: celebrate the wins no matter how small, lower expectations and not be so hard on myself when things don't go according to plan, and that pajamas are the perfect new dress pants.