Terralta: More than just Solar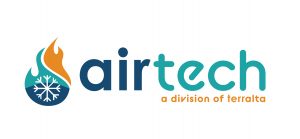 Terralta, a local company specializing in solar, geothermal, electrical and plumbing & gas fitting and Air-Tech Ltd., experts in HVAC, refrigeration, heating, air conditioning, kitchen equipment supply and preventative maintenance service, announced that a definitive merger agreement to enhance their diverse range of services for both residential and commercial clients has officially taken place.
Terralta's merger with Air-Tech Ltd. was formed to broaden and strengthen each of the company's already complementary services, and will further increase Terralta's share in the heating and cooling market, while additionally preparing them to confidently face any stage of the economy.
"At a time when most businesses were focusing on simply staying afloat, we knew we had to find ways to limit the peaks and valleys of the yearly installation cycle," explains Terralta owner, Marcus Campbell. "As more discussions took place between us, the synergies within Terralta and Air-Tech became obvious, and the decision to merge our services was not a difficult one to make."
While Terralta remains focused on solar projects and renewable energy, they can now proudly say they are more than solar, providing customers with an exceptionally wide range of services.
Air-Tech Ltd. will operate under the Terralta umbrella, however the company will remain as its own division under the watchful eye and expertise of the previous owner Darwin Burback.
"After over 30 years in the trade, I am looking forward to the value that Laura, Marcus and their team will bring to Air-Tech Ltd.. This will give me the opportunity to focus more on mentorship, which has always been a goal of mine," says Burback. "Air-Tech is in very capable hands."
Under the terms of the agreement, all current projects currently from Air-Tech Ltd. will remain in progress and operate with the same level of service, quality and efficiency their customers have always known and experienced. No layoffs will take place and additional team members have been added to fill gaps created by the merger.
Terralta has transitioned into the previous Air-Tech Ltd. building at 821 17th Street SW so that all of their services can be housed under one great facility. People are invited to stop by for a tour, explore the new facility and view the new showroom. Anyone interested in a tour is asked to please call ahead  at 403-488-0404. You can follow them on social media on Facebook, LinkedIn, and Instagram. 
Find them on our directory here.