Alberta Newcomer Recognition Awards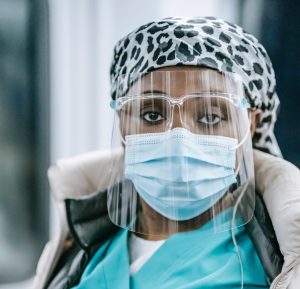 The Alberta Newcomer Recognition Awards will celebrate outstanding accomplishments of immigrants including youth, women, seniors, entrepreneurs, workers and community builders.
Nominations are being accepted for individuals born outside of Canada who are now Canadian citizens or permanent residents who reside and contribute to a community in Alberta. Individuals do not have to be recent arrivals, but can have lived in Canada for many years.
Review the Newcomer Awards Guidelines for details on eligibility. Nominations for the 2022 awards will be accepted until August 7, 2022.
Rebates Continue for Utilities in Alberta
Provincial fuel taxes will continue being waived until the end of September, which currently contributes to Alberta having the lowest consumer gas prices in Canada. The affordability programs also apply to electricity, for which a 300$ credit is being issued to 1.9 million users.
Natural gas rebates will continue until at least March 2023 to ensure Albertans have access to affordable heating for their homes. Exact timing and value of the natural gas rebates vary.
Full details on the affordability program are available here.
Alberta welcomes Pope Francis from July 24 to 27 for a journey in healing and reconciliation.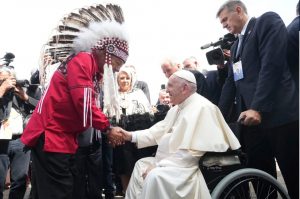 During the papal visit to Canada, Pope Francis will meet with Indigenous Peoples, visit a former residential school in Edmonton, participate in the annual pilgrimage to Lac Ste. Anne, and celebrate an open-air Holy Mass at Commonwealth Stadium.
This historic visit is another opportunity for Pope Francis to learn how colonization and residential schools operated by the Catholic Church impacted Indigenous Peoples and offer an apology to survivors, their families and their communities. It is a step toward truth, understanding and healing.
The visit follows the private meeting Pope Francis had with 30 Indigenous elders, knowledge keepers, and residential school survivors last March to listen to their stories and discuss the ongoing intergenerational trauma that continues to affect them. It also follows the statement of apology issued by the Catholic Bishops of Canada in 2021.
The Papal visit will result in several temporary road closures, with details available here.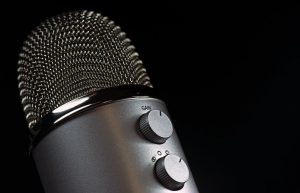 First UCP leaders debate to be held in Medicine Hat
There are seven official candidates to become the next leader of the United Conservative party, and all seven will be in Medicine Hat on Wednesday for the first official leadership debate. The debate is being held at the HALO hangar at the Medicine Hat airport, from 5:00 to 7:00 pm.
The leadership candidates are:
Minister of Culture, Multiculturalism, and Status of Women Leela Aheer,
MLA and lawyer Brian Jean,
Official Opposition's critic for Environment and Parks Todd Loewen,
MLA and MBA Rajan Sawhney,
Minister of Children's Services Rebecca Schulz,
former Calgary School Board trustee Danielle Smith,
Minister of Finance of Alberta and President of the Treasury Board Travis Toews.
The winner of the United Conservative Party leadership election will become Premier of Alberta, replacing Premier Jason Kenney after his resignation. More details on the debate can be found here.
Fuelling Our Business Community
Medicine Hat Exhibition & Stampede Bringing Tourism to Medicine Hat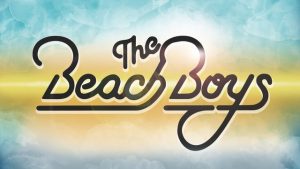 With Summer Jam 2022 tonight at 6:00 PM, then musical acts including Trace Adkins on Wednesday, Mackenzie Porter on Thursday and finally a live concert from The Beach Boys on Saturday, July 30th at 9:00 PM.
Since their first hit "Surfin'" released in 1961, The Beach Boys have become an iconic group representing the California lifestyle for over half a century. Attendees from across Canada will be rallying to Medicine Hat to see the group perform. Some of their well-known songs include Surfin' U.S.A, Good Vibrations, Kokomo and Barbara Ann.
The Medicine Hat Exhibition and Stampede is also re-initializing their annual Storefront Decorating Competition! Local retailers will be judged this morning, with the winner to be announced later.
For tickets or more information about what the Stampede is bringing to our community, click here.
League of Innovators (LOI) Batch 9 Application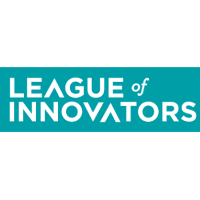 No Fees. No Equity. No Strings Attached. LOI Labs is for young founders 25-years old & under and dedicated to building a business. Apply to receive 12-weeks of support, community, resources, and skills through a national virtual accelerator and get everything you need to accelerate your growth. The program is delivered virtually with leading workshops, Ask Me Anything sessions (AMAs), mentorship, coaching, and an ongoing support network of peers, investors, entrepreneurs and experts to accelerate their path to success! Apply Now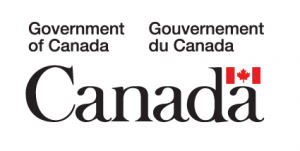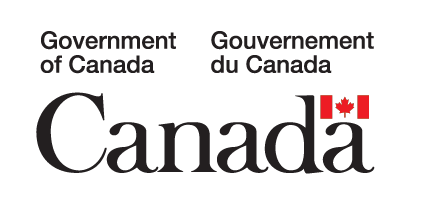 Canada's Investment Readiness Program (IRP) has been renewed!
The IRP is specifically designed to further the social innovation and social finance market in Canada. Startup Canada is a proud supporter of the IRP and joined Employment and Social Development Canada today to announce and celebrate this exciting news! For more information regarding the program, application process, and timelines, head to the link below.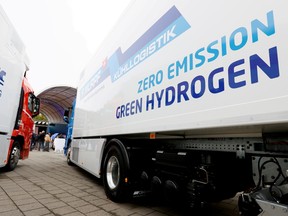 Alberta Advancing Hydrogen – Competition 1 program is now accepting applications
The Hydrogen Centre of Excellence will invest $20 million in funding to support the successful hydrogen projects over 24 months. This funding comes from the Alberta government's investment of $50 million to launch the Hydrogen Centre of Excellence in April 2022. Up to $2 million is available per project. Information on how to apply is available on the Hydrogen Centre of Excellence website. Initial intake submissions are due Sept. 5, with full proposals of approved projects due Nov. 18.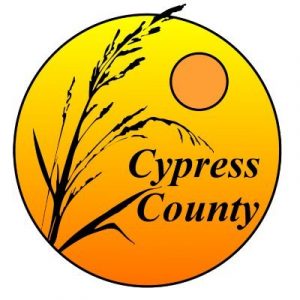 Moving conversations forward with Cypress County
The Chamber was grateful for the opportunity to present to Cypress County on July 19th about our role and the work we do within the region. We were able to profile our advocacy on a municipal, provincial and federal level and describe how our advocacy works. We look forward to furthering our conversations and fostering a collaborative relationship with all our Council members, so that we can address local impacts, recognize the important role our business community plays in our economy and work together to continue to strengthen our community and economy moving forward.
Supply Chain challenges impact businesses of all types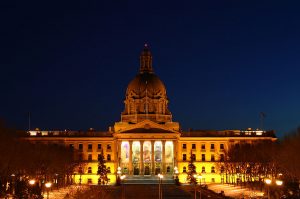 It is no secret that supply chains, both domestic and global, are under serious strain. While Canada cannot fix all these problems by itself, as a country we can zero in on some and work towards solutions through partnership and dialogue between the government and private sector.
This issue has been a top concern for the Canadian Chamber's recently convened Food Supply Council, a cross-sectoral coalition of Canada's leading agriculture businesses, associations, and transportation companies. These organizations, while being agriculture-focussed, are foremost businesses that are attempting to address business challenges that extend well beyond an agriculture silo.
The problems facing supply chains, both within Canada and abroad, are significant. However, with close collaboration between industry and the federal government, realistic, cost-effective solutions can be achieved.
Alberta explores mutual recognition of provincial regulations
Since 2019, Alberta has been leading all provinces in knocking down barriers to internal trade and labour mobility. In 2019, Alberta eliminated 85 per cent of its exemptions to the Canada Free Trade Agreement, by far the most of all provinces, and passed the Labour Mobility Act to speed up certification of professional credentials for Canadians coming to work in Alberta.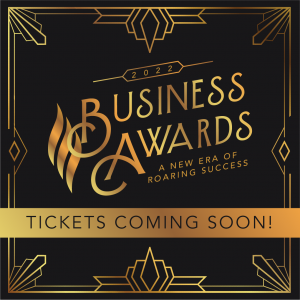 2022 Business Awards - A New Era of Roaring Success
The ' Roaring 20's ' was a period in history of dramatic social and political change, some freedoms were expanded while others were diminished. The 1920's was an era of historical significance with monumental change that shaped the future.
We all recognize that businesses in the 2020's have experienced significant social and political changes that have disrupted what our 'normal' life has looked like. This will leave many stories that will form part of our history, while playing a major role in the success of a new era.
As we navigate the 'Roaring 20's' of this century, we celebrate our businesses, past and present, that have weathered the challenges and have emerged with new ideas, innovative practices, and even stronger connections.
Similarly, the 1920's and our 2020's are the beginning of a united force in supporting and strengthening our local economic prosperity.
It truly is, A New Era of Roaring Success. Tickets on sale August 2nd.