Balancing the Economy and the Environment
Alberta's new Emissions Reduction and Energy Development (ERED) Plan charts Alberta's course for cutting emissions, attracting investment and growing the economy.
Albertans have been stewards of one of Canada's largest economic engines, the oil and gas sector. For decades, Albertans have stepped up to deliver responsible, ethically produced energy, helping mitigate global energy crises and leading in technology innovation to reduce emissions.
The ERED Plan is Alberta's path forward to net-zero aspirations by
2050 while maintaining affordable, reliable and secure energy for Albertans. The plan affirms that responsibly produced oil and gas will continue to be a fundamental part of the global energy mix in the coming decades while sending a clear signal to the world that Alberta is the place to invest. Read More
Tourism Industry Week
The Tourism Industry Association of Canada (TIAC) is launching its annual celebration of the sector, Tourism Week, this year in April. From April 24-30, the association is inviting all tourism partners to come together to champion and promote Canada's destinations, tourism businesses, and employees; from coast to coast to coast. This year's theme is Canada: Powered by Tourism! - chosen to highlight the economic importance and cultural significance of tourism in Canada. TIAC is challenging the industry to light up in green during Tourism Week as part of its #GreenMeansGo social media campaign to promote this year's weeklong event. Remember to snap a few pics and share them on social media using the official hashtags of #TourismWeekCanada2023 and #GreenMeansGo.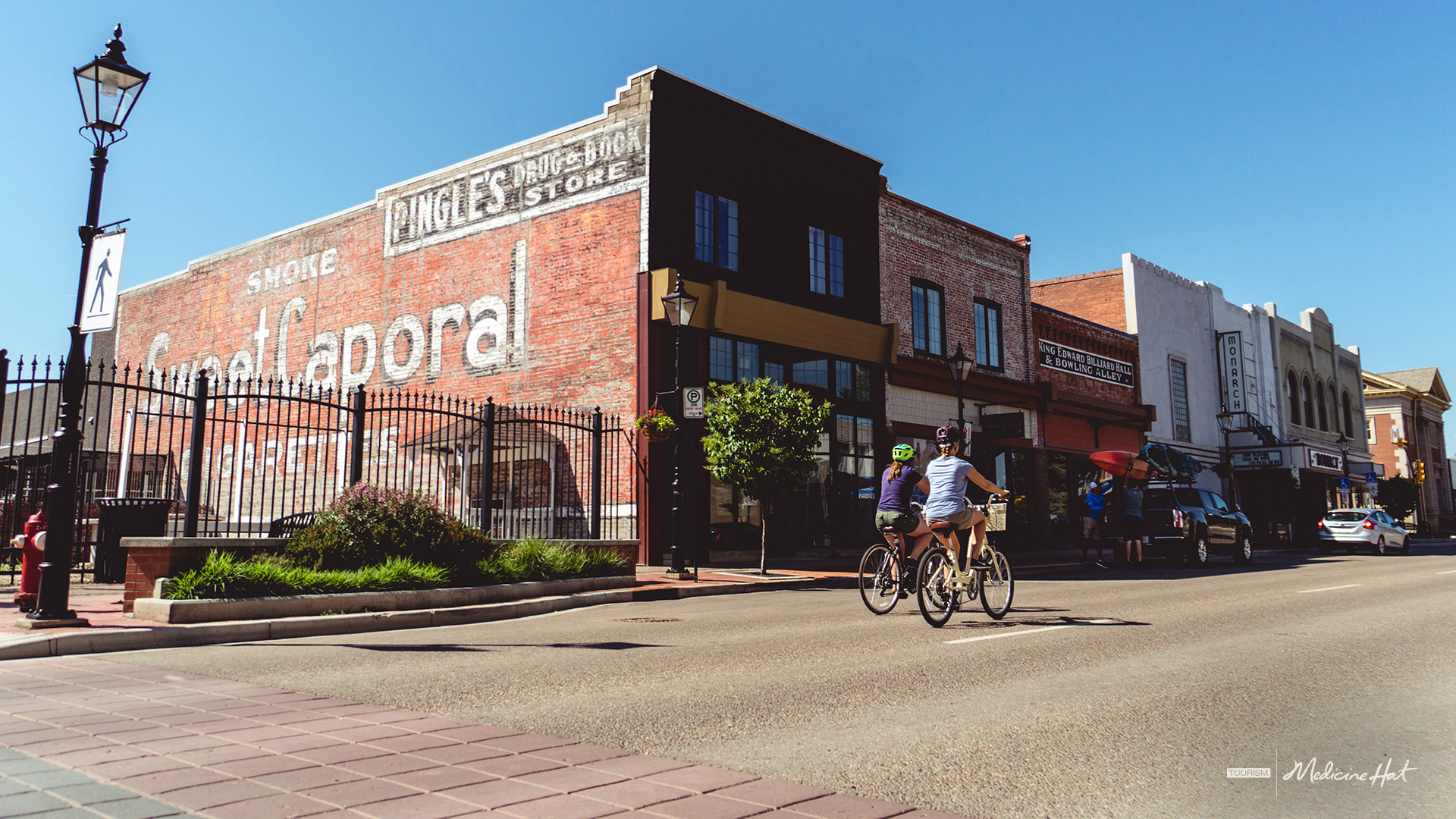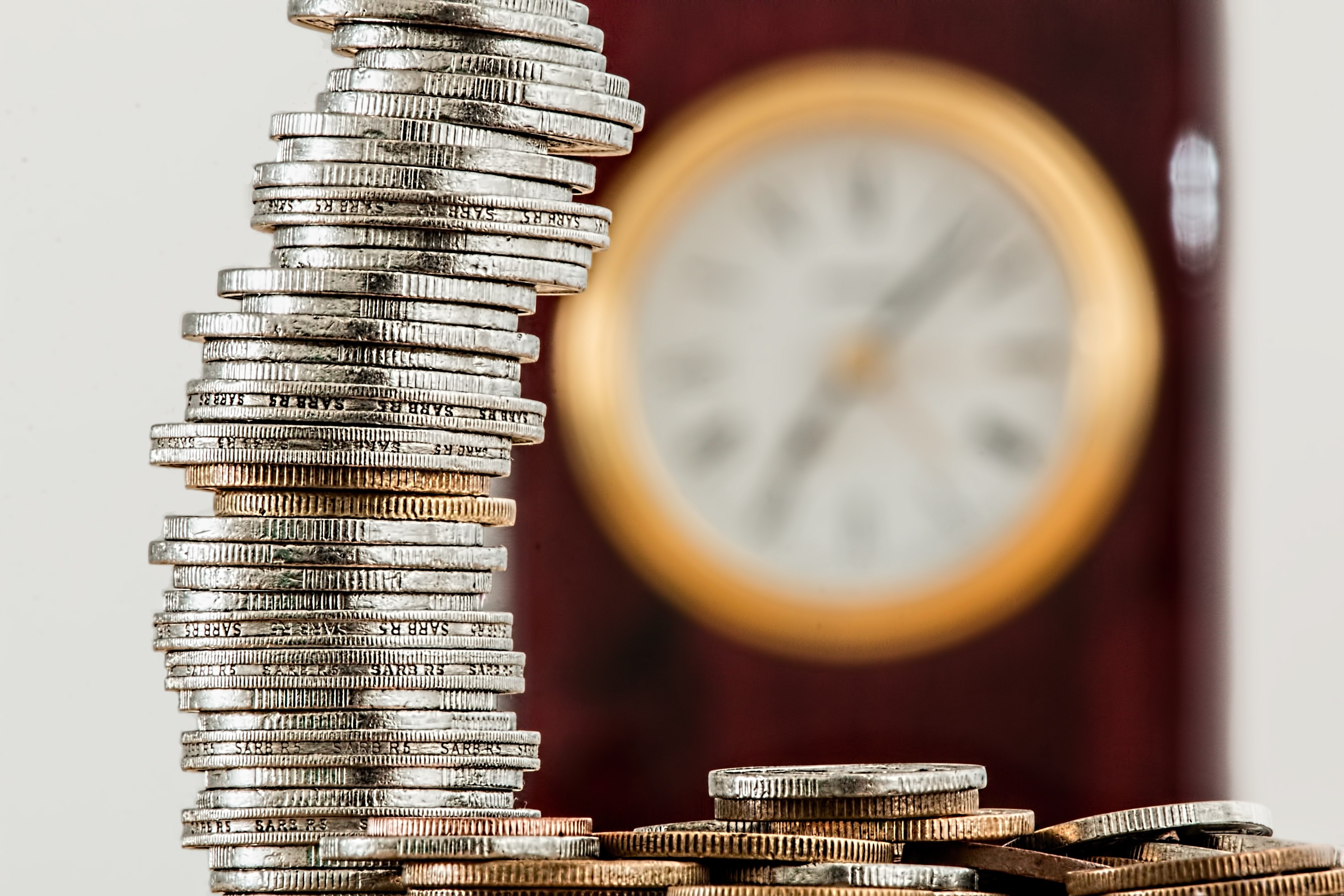 Families Receiving Climate Action Incentive Payments to Get Even More Support This Year
As the price on pollution rises, the Government of Canada is returning more money to families, every three months. Starting April 14, Canadians living in Ontario, Manitoba, Saskatchewan, and Alberta—provinces where the federal pollution price on fuels currently applies—will see even more money in their bank accounts through quarterly Climate Action Incentive payments. Read More
Alberta Chambers of Commerce Releases Vote Prosperity 2023 Election Platform
In the lead-up to the 2019 provincial election and 2021 local elections, the Alberta Chambers of Commerce (ACC) released Vote Prosperity — a platform of business priorities to inform candidates and voters. The ACC is building on these successful campaigns with another platform for the 2023 Alberta election.
ACC advocacy is based on the grassroots policy process and research of the Alberta chamber network. Policy recommendations for government are brought forward each year from local business communities and considered by the provincial business community. Those adopted by the network are advocated to appropriate orders of government.
Vote Prosperity 2023 builds on the four pillar themes of the previous campaigns to position our province for continued economic growth and opportunity.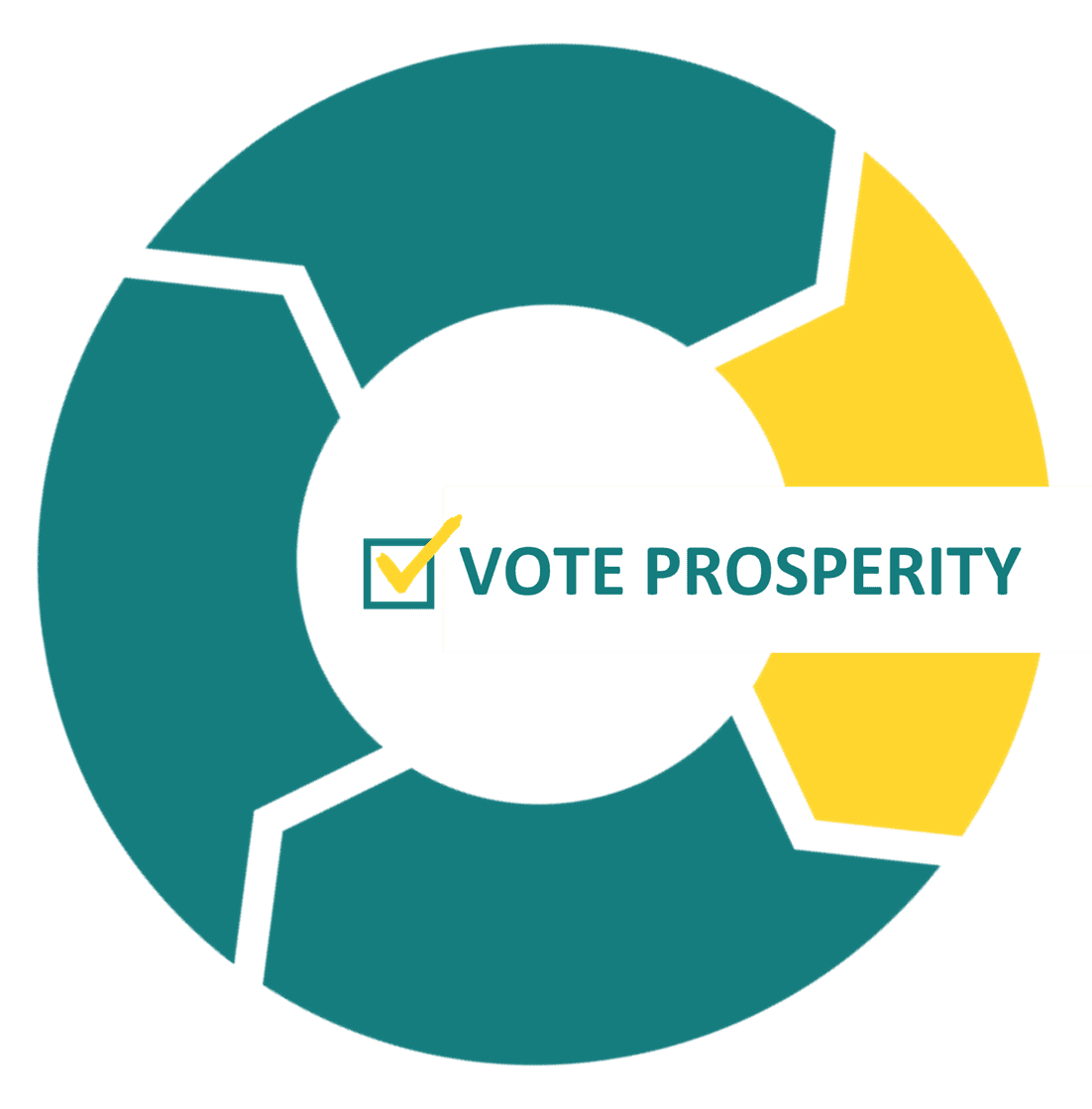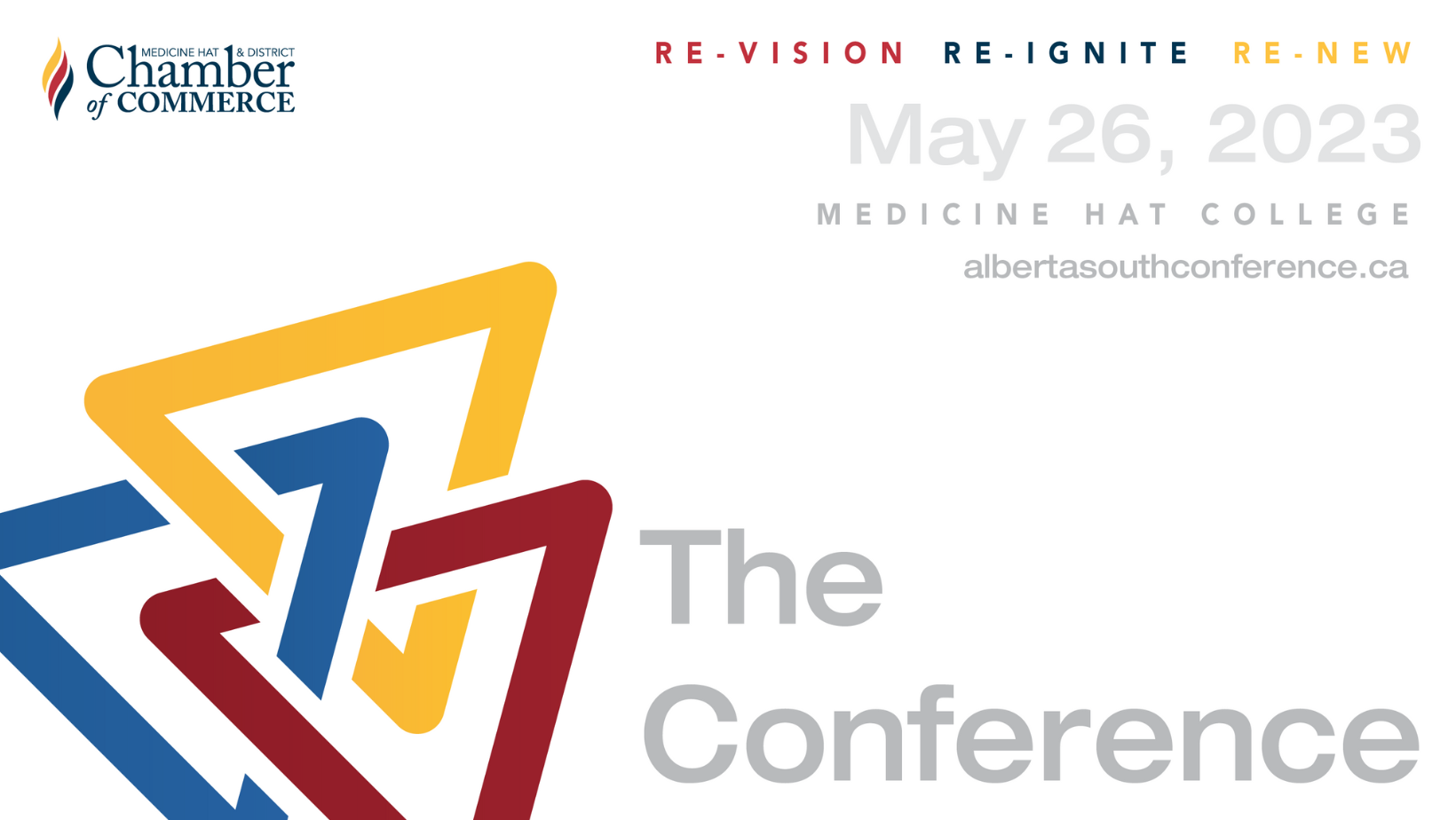 The Conference
The Medicine Hat & District Chamber of Commerce is bringing a large-scale professional development conference to Southern Alberta. Hosting a panel of speakers that present new concepts and ideas that Medicine Hat has never seen before. This event will not only be an amazing learning opportunity but also will attract business owners from all over the province. 'The Conference' is going to feature a wide variety of speakers including topics of interest such as economic development, operational strategies, marketing, leadership, and motivation. 'The Conference' is perfect for long-term business owners looking to grow on a wide scale.
This "new to" Medicine Hat Event looks to bridge the gap of learning opportunities within an ecosystem presented to professionals within and outside of the city. 'The Conference' will pack all this content into ONE DAY - Friday, May 26th. It's an event you won't want to miss!
Thank you to our Conference Sponsor:

Medicine Hat JazzFest
We are back with an in-person festival this year, featuring a line-up of stellar musicians!
We have made some adjustments, including moving our events outside, to help as many people as possible feel comfortable.
We are excited to be bringing back a live festival for a respectful community celebration.
And for those not quite ready for in-person gatherings, or who can't make it to Medicine Hat, we are live-streaming many of our performances. See the "Live Stream" tab for full details and to join the live streams.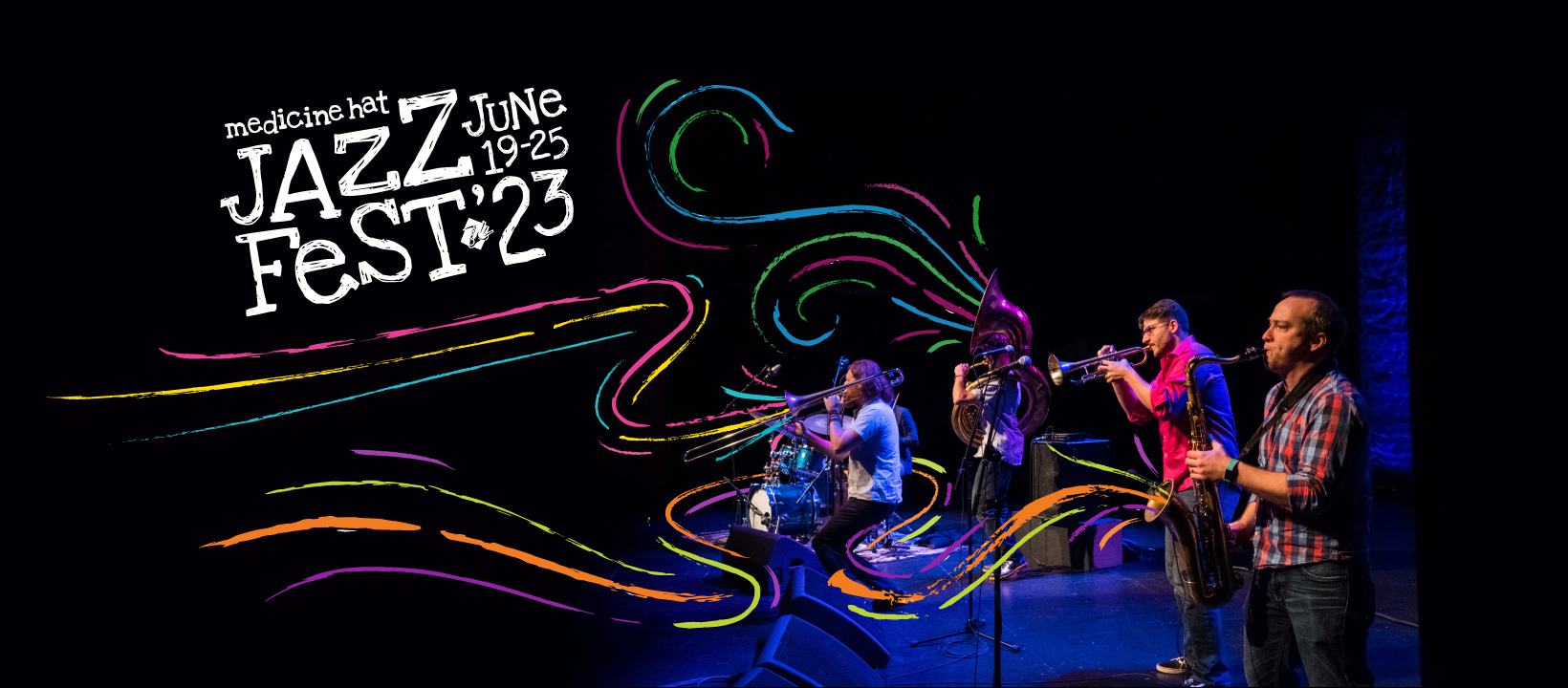 Fuelling the Business Community
We would like to welcome River Bee Books, Spar-Clean Windows and Homes, and Strange Exotics Inc. to the Chamber Family!
We continually look forward to helping our members during their business journey and wish each the best in all future endeavors. We are extremely happy to have such amazing members, and are very glad that we can serve a part in that journey! Keep your eye out for more new member posts moving forward!

BrokerLink Insurance offers Medicine Hat Chamber of Commerce members preferred rates on home and auto insurance.
At BrokerLink, we're excited to get back outside and out of hibernation. We've put together some tips to help you embrace spring.
Inside your home
Replace or clean the furnace filter. It's a good idea to also check your dryer vent for lint buildup.
Get ready for summer by servicing your air conditioning system and dehumidifier. Use a qualified contractor or consult the owner's manual for proper cleaning instructions.
As spring approaches, use the boost of energy the warmer weather gives you to get rid of clutter and get things in order before the nice weather comes.
Outside your home
Inspect brickwork, siding and stucco for chipping or cracking. If there's water penetration, seal with an appropriate sealant.
Clean gutters and downspouts and make sure they're directing water away from the house.
Check for damage to the roof. This includes missing, curling or cracked shingles. Water pooling on a flat rook may indicate low areas and inadequate drainage. From inside, look for signs of moisture or surface discolouration.
For your car
Cold weather can reduce tire pressure. Ensure all tires (including the spare) are inflated to their recommended pressure. Check tires are properly aligned and balanced and inspect them for tread wear and damage. Learn when to change your winter tires.
Check your power steering, brake, and transmission fluids, your windshield washer fluid and your coolant. If the levels are low, top them up, and flush/replace them as recommended in your owner's manual.
Change your oil and oil filter to ensure you're keeping your engine running trouble free. Neglecting to replace engine oil can result in poor engine performance, higher fuel consumption and even severe engine damage.
 Read about our spring maintenance tips for your summer toys here.
Rest Assured, BrokerLink Has You Covered*

Contact BrokerLink today:
Call 1.833.998.3798, or get a quote online at BrokerLink.ca/MHCC
* Subject to policy conditions and exclusions. ©2023 Brokerlink Inc. ™BrokerLink & Design is a trademark of Brokerlink Inc. All rights reserved.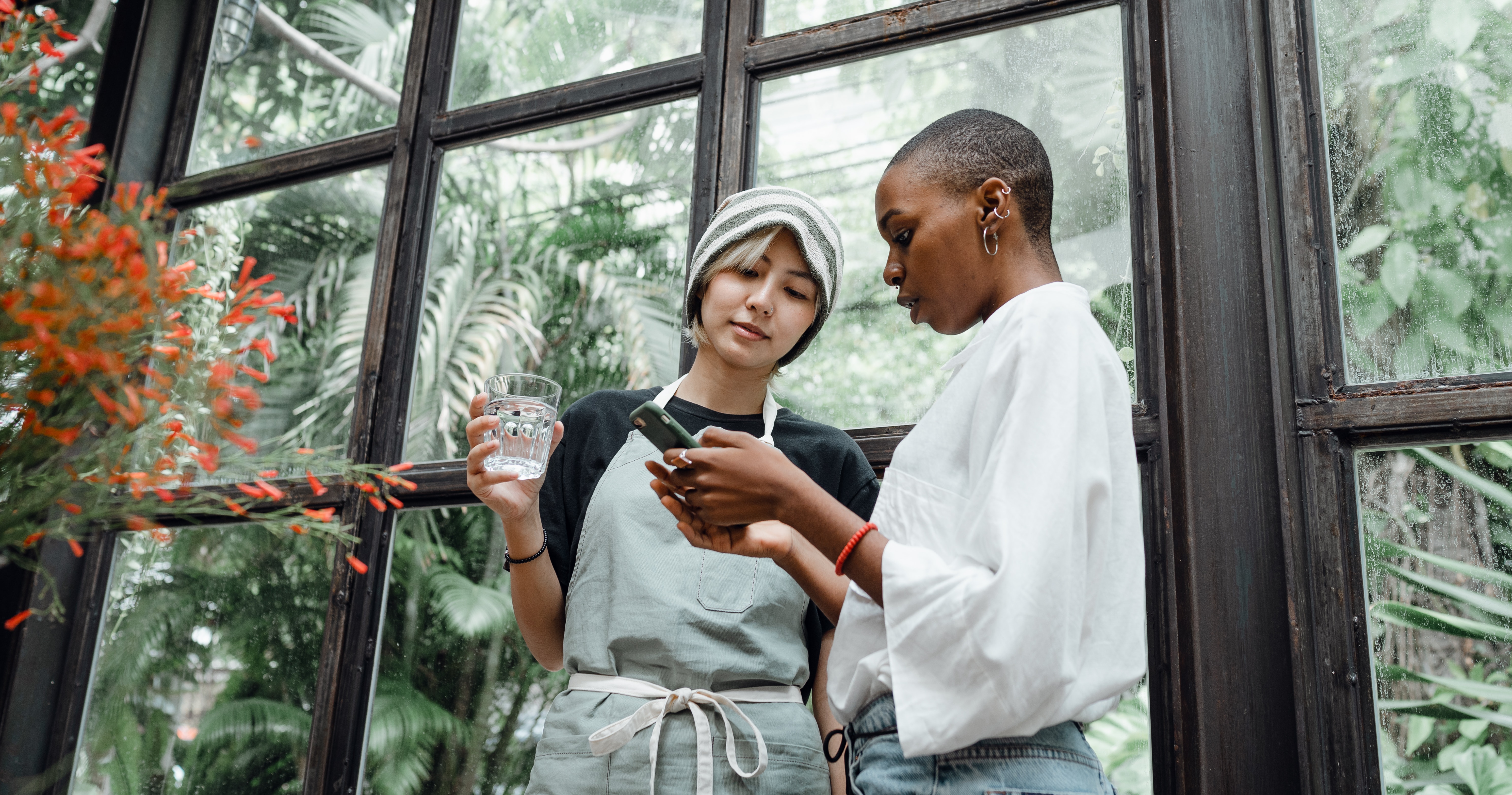 April 27th: Unlock the Secrets to Skyrocketing Profits | Register
April 29th: Grand Opening for River Bee Books | Register
May 2nd: Grand Opening for Sammy's Kitchen + Bar | Register
May 2: Everything a Business Owner Needs to Know about Finance | Register
May 3rd: Diversity, Equity & Inclusion Executive Summit | Register
May 8th: Grand Opening for Fruitful Specialty Shop | Register