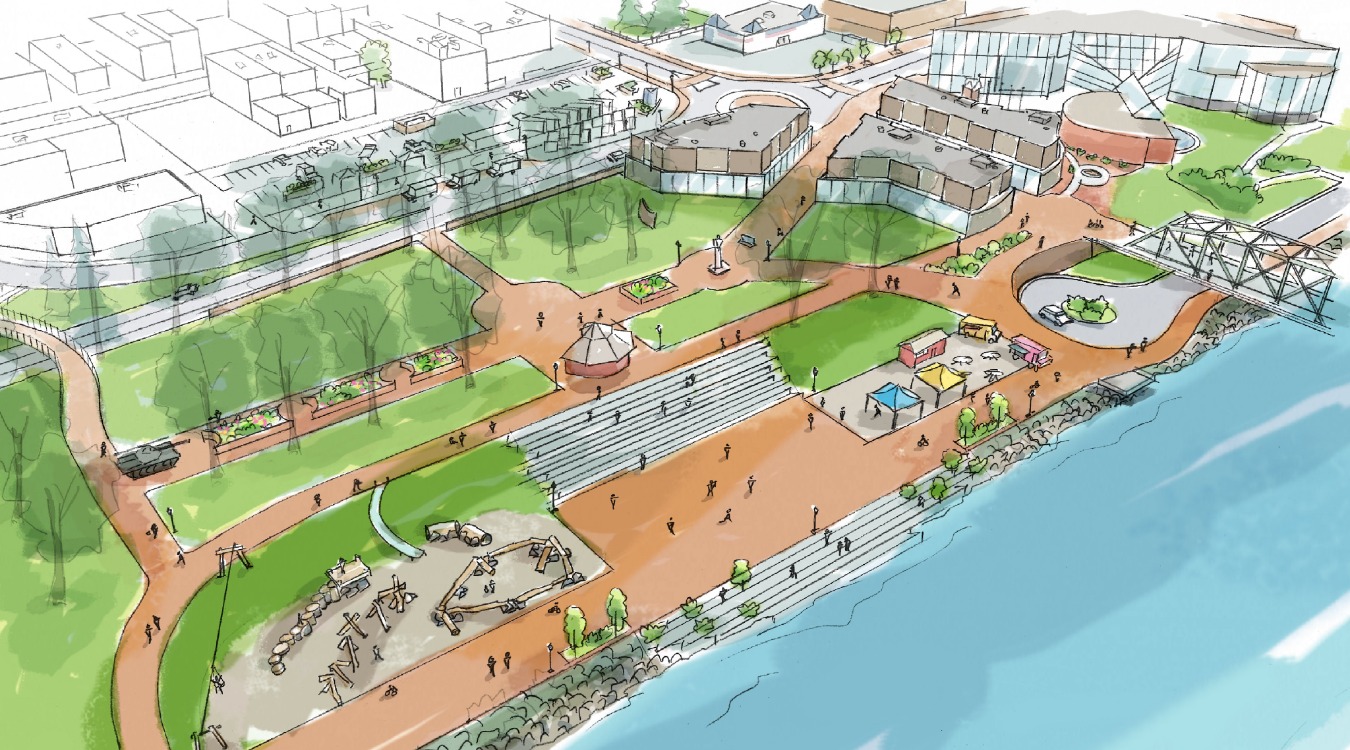 Towne Square operations planning underway
The Public Services Division is preparing for activation and operation now that the development work is complete at Towne Square downtown. The City will look for innovative and creative ideas for Towne Square which complement the downtown community and help drive foot traffic. While the plans are finalized for Towne Square, the City will continue to offer FREE public parking until the anticipated opening in June 2022. Residents and businesses interested in renting a sea can or the space for an event, are encouraged to contact Kelli Ireland at townesquare@medicinehat.ca. Read the full news release online.
New and Updated OHS Resources
Visit the OHS Resource Portal for bulletins, infographics and recorded webinars supporting workplace health and safety in Alberta and stay up to date with the lastest OHS News.
New
Updated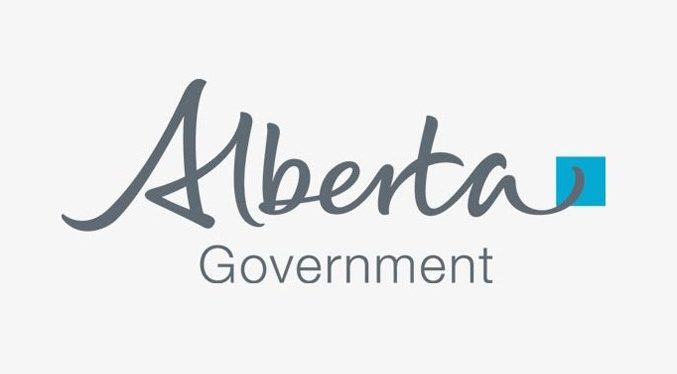 Fuelling Our Business Community
Stories that Shape our Community
Stories that Shape our Community is a reminder of the importance of putting local first and the positive impact it has on shaping our communities – now and into the future. The episodes will give listeners an inside perspective on the "Why" behind these local businesses. There is no "one size fits all" approach in business and these stories will highlight those who shape our community in business and ideally help other businesses who find themselves in similar situations. Our local business owners and their teams will share their stories, showcasing the resiliency and positive impacts they make to help shape our community.
Methanex recently released its 2021 Sustainability Report – "Together, we create a different kind of energy." The report captures a year of focused action on Methanex's identified material environmental, social and governance (ESG) areas. The highlights specific to the Medicine Hat operation include:
Conducting a feasibility study for carbon capture at the plant and working collaboratively with local jurisdictions and neighbouring industries, including the City of Medicine Hat on a carbon capture, utilization and storage (CCUS) hub–Project Clear Horizon.
The development of an internal Indigenous Reconciliation Action Plan to align internal policies and standards more closely with the Canadian Truth and Reconciliation Commission's recommendations to promote meaningful reconciliation with Indigenous People in Canada and the Responsible Care® Indigenous Communities code. The Action Plan includes Indigenous awareness training for leaders in Medicine Hat, the inclusion of Indigenous people in the Methanex Medicine Hat Community Advisory Panel, and a commitment to support or partner with at least one Indigenous community event or initiative annually.
Injecting recovered CO₂ from an industrial neighbour into the methanol production process.
Trialling a new catalyst at the Medicine Hat facility that has a lower deactivation rate, improving overall efficiency, lowering emissions, and potentially extending the time between plant turnarounds.
The Medicine Hat plant also upgraded to low-NOx burners, reducing the NOx emissions by 60 percent when compared to the previous year.
Some company-wide highlights for Methanex globally include:
Committed to reducing Scope 1 and Scope 2 GHG emission intensity from manufacturing by 10% by 2030 from 2019 levels.
Demonstrated the best safety performance to date with a 60% reduction in recordable injuries from 2020.
Committed resources to pursue emissions reduction initiatives, including a feasibility study for CCUS in North America, and technology research studies of a new conventional methanol plant design that could significantly reduce CO₂ emissions.
Pursuing green methanol offtakes and the ability to produce green methanol at our Geismar, Louisiana site using renewable natural gas to supply the market as it develops.
Restarted construction on the 1.8 million tonne Geismar, Louisiana G3 project, an industry-leading plant that will have one of the lowest CO₂ emissions intensity profiles in the industry.
Waterfront Shipping subsidiary completed the first-ever barge-to-ship methanol bunkering operation at the Port of Rotterdam, demonstrating Methanex's continued leadership in advancing methanol as a cleaner-burning marine fuel.
Established a Global Diversity & Inclusion (D&I) Council and a new senior role of Director, D&I to lead the development of Methanex's D&I Strategy and the implementation of a 3-year D&I roadmap.
To read Methanex's full 2021 Sustainability Report please click here. Methanex welcomes feedback on their report to help ensure disclosures meet the information needs of their many stakeholders. Click here to provide feedback.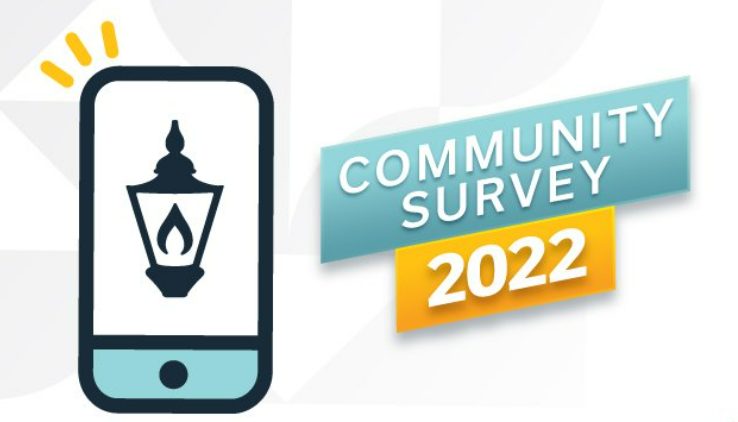 City of Medicine Hat launches community survey
The City of Medicine Hat has enlisted IPSOS to conduct a community survey targeting Medicine Hat residents aged 18 and older. The results will provide City Council and administration reliable data to better understand community sentiment around a variety of City topics, in turn supporting decision making. IPSOS will use a randomized telephone survey (65% cellphones and 35% landlines) with an overall sample size of 400. The survey will be conducted between May 5 and May 25, and City staff are encouraging residents to participate if they receive a call from IPSOS. The survey will cover a wide range of topics from what residents feel is the most important issue affecting the community, to levels of satisfaction with
garbage and recycling services. The results of the survey will be benchmarked against other municipalities, and the survey will be repeated every two years. If residents don't receive a call from IPSOS but would like to take the survey, an online option will be available on www.medicinehat.ca. Only one telephone interview will be permitted per household, but others are welcome to complete the online version. IPSOS will report the results to the City in late June and they will be shared with the community at that time. Find out more.
Foreign Workers Program CHANGES
The Federal government has announced changes to the Temporary Foreign Worker program that will make that program more accessible to a number of employers. The Alberta Advantage Immigration Program also has two new immigration streams. The Rural Entrepreneur Stream and the Rural Renewal Stream.
Innovation Employment Grant
This grant encourages economic growth by supporting small and medium-sized businesses that invest in research and development (R&D) with a grant worth up to 20% of qualifying expenditures. The grant provides qualified corporations with up to $4 million in annual R&D spending.
Student Work Placement Programs
Businesses of all sizes can access wage subsidies of up to 70% through when they hire students. Find out more.
Canada-Alberta Job Grant
The Canada-Alberta Job Grant helps to cover training expenses for existing employees and new hires. If you are hiring and training an unemployed Albertan, up to 100% of training costs could be covered, up to $15,000 per trainee.
Jobs and Grown Fund in Western Canada
The Jobs and Growth Fund (JGF) provides funding to businesses and organizations to help create jobs, and position Canada's economy for an inclusive recovery and long-term growth. Applications will be accepted through a continuous intake process. All projects must be completed prior to March 31, 2024, as no further funding will be available after that date.
CanExport SMEs
Small and medium sized companies may access up to $50,000 in funding to assist with international market development activities, covering up to 50% of costs for export marketing of your products and services in international markets where you have little or no sales.
Find more funding on our Business Resource Page and try out the Business Benefits Finder from Innovation Canada.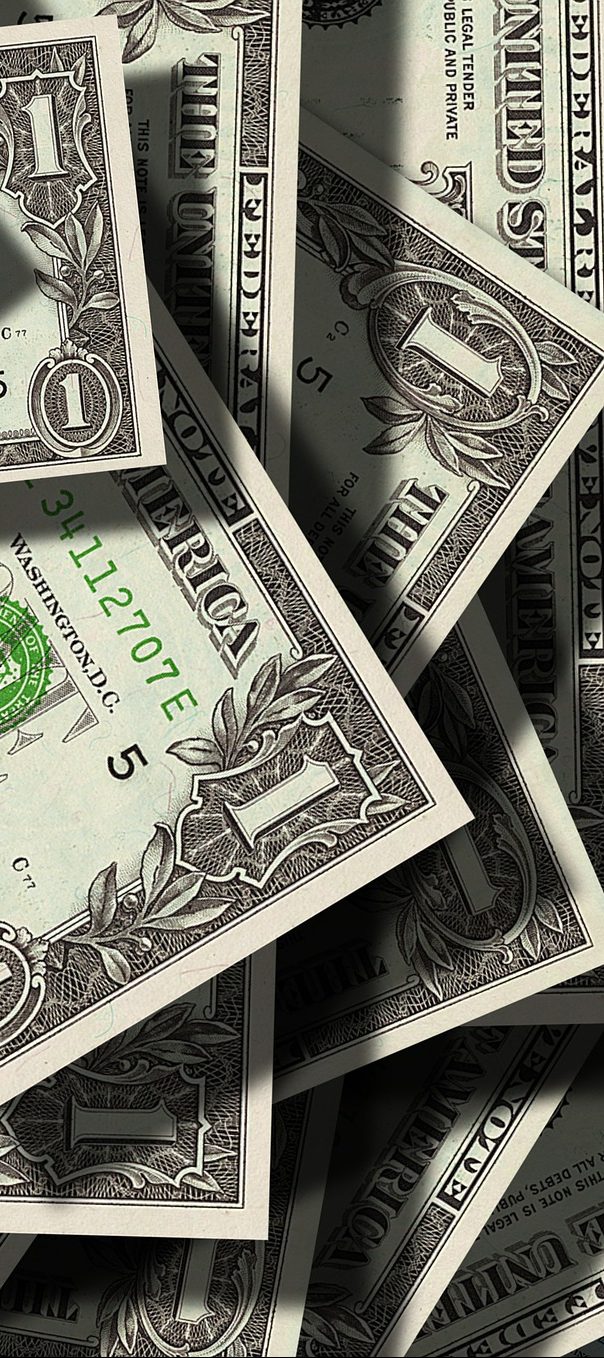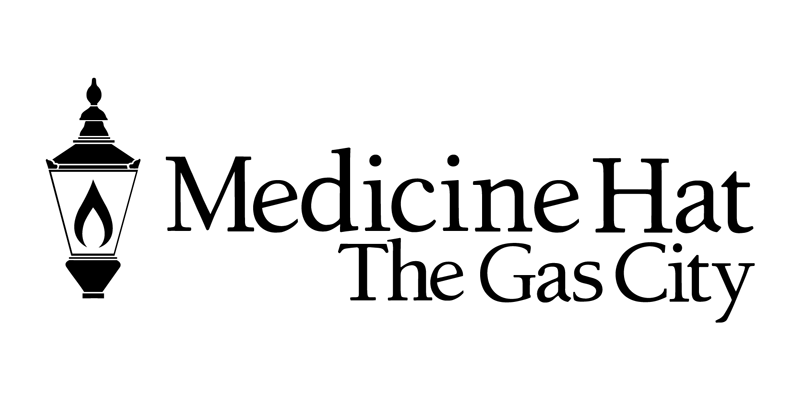 Assessment Request for Information Due by July 6th
It is that time of year when the City of Medicine Hat Assessment Department sends out the Assessment Request for Information (ARFI) forms to Non-Residential properties. These are specific properties where assessments are prepared using the income approach to valuation. We are assisting with the distribution of information to make property owners aware of the following changes to the ARFI form:
2022 ARFI Letter and Forms will be mailed May 6th with a due date for completion July 6, 2022. This due date is important for property owners as you need to meet this deadline in case you need to appeal your assessment in 2023.
The form contains the same number of pages with all six pages printed on legal size paper with the following changes:
Page 1 - Property owners need to check off one occupancy type listed. There are stated pages that you are required to complete and submit with your selected occupancy type.
Page 1 – There are clearer definitions of "owner occupied" and "non-arm's length lessee" to identify those reflecting non-typical monthly rental amounts.
Page 2 – There is information requested specific to COVID including incentives, grants and/or additional expenses incurred.

COVID information has been requested the last two years. Incentive table organized to receive more accurate information.

Page 3 – A new building information chart has been added for "owner occupied" / "non-arm's length lessee" similar to leased areas.
The certification at the bottom of each page has been simplified
Page 5 – Based on property owner feedback, the Tenant/Lessee chart has been updated from vertical to horizontal with larger fonts and additional room for entries.
Page 6 - Step-up Lease and Incentive Details portions of the form provides additional room for entries
The forms are available as of May 6 on the City's website: https://www.medicinehat.ca/en/home-property-and-utilities/assessment-and-property-taxes.aspx#Non-residential-Assessment-Request-for-Information-Packages
Property owners are encouraged to reach out and contact the Assessment Department with questions or if help is required when completing the form. Contact an assessor at the City of Medicine Hat at 403-529-8114, ext. 2 or email assessment@medicinehat.ca.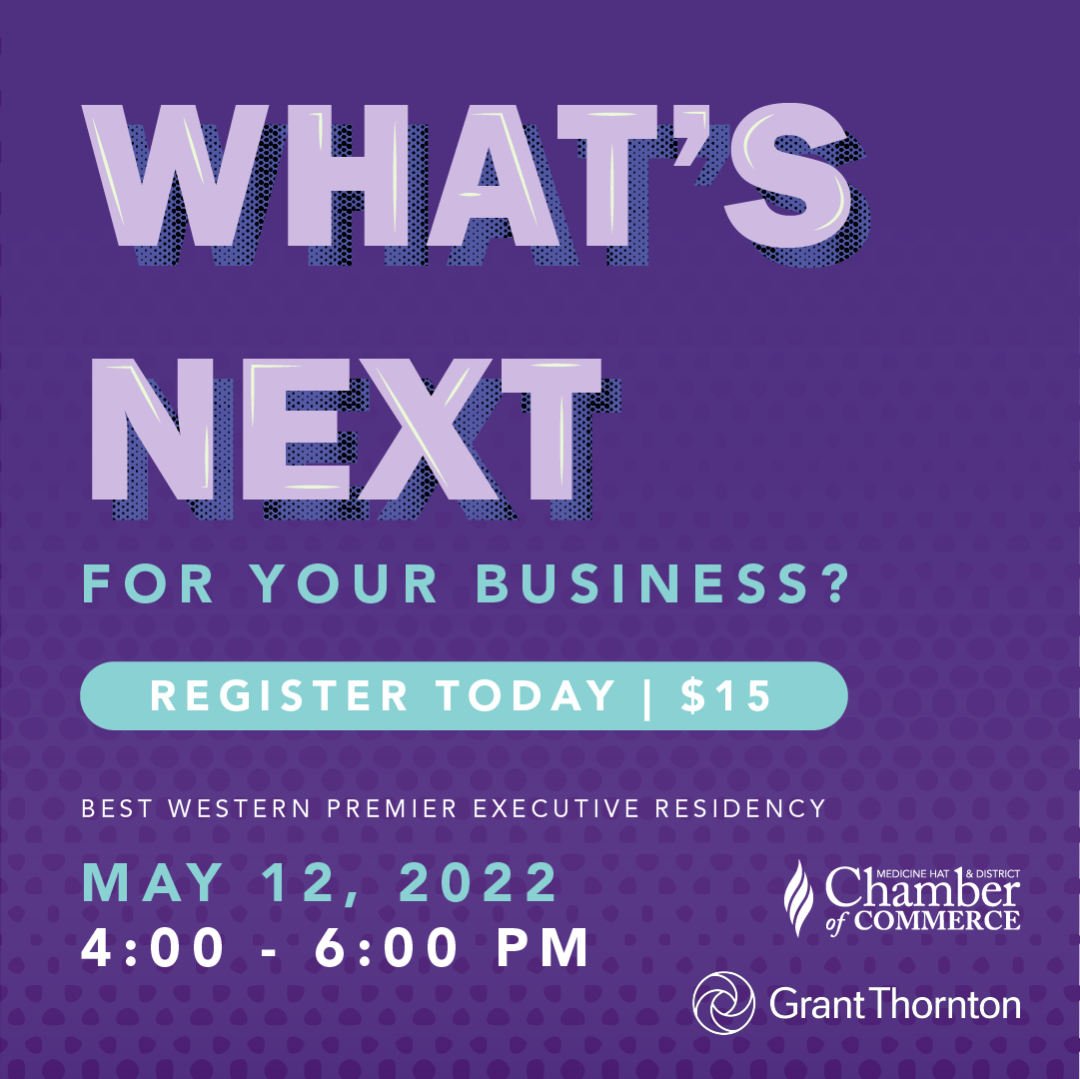 2022 What's next for your business?
Thursday, May 12, 2022 (4:00 PM - 6:00 PM) (MDT)
A prosperous post-COVID future starts with a unified business community – one that shares best practices, exchanges ideas, and works together to find the way forward. To help in this endeavor, Grant Thornton LLP and the Medicine Hat Chamber of Commerce invite business leaders to join a facilitated roundtable discussion on Thursday, May 12 discussing What's next for your business?.
Join us and fellow business leaders for a forward-looking conversation that will help you navigate your options and consider your next move in 2022—whether that's to unlock new opportunities, drive new growth, or plan your exit. Our goal is for attendees to leave having gained a fresh perspective on their road ahead and having learned how other businesses plan to retool, re-focus, and build resiliency for the future.
Startup Women, Powered by Startup Canada - Join to help women-led businesses across Canada
Economic Trends - April 2022
Alberta Economy - Indicators at a Glance
Alberta Activity Index release for February 2022
Labour Market Notes - Solid momentum in the labour market
New Online Tourism Indicator Dashboards by Travel Alberta and the Tourism Industry Association of Alberta including Economic Impact, Vistor Spend, Visitation, Visitation Characteristics, Hotel Performance, Air Access, Air Passengers, Potential Market Size, Travel Demand, Travel Mindset