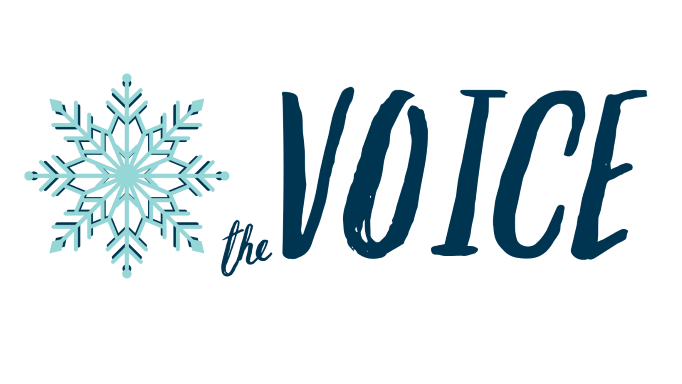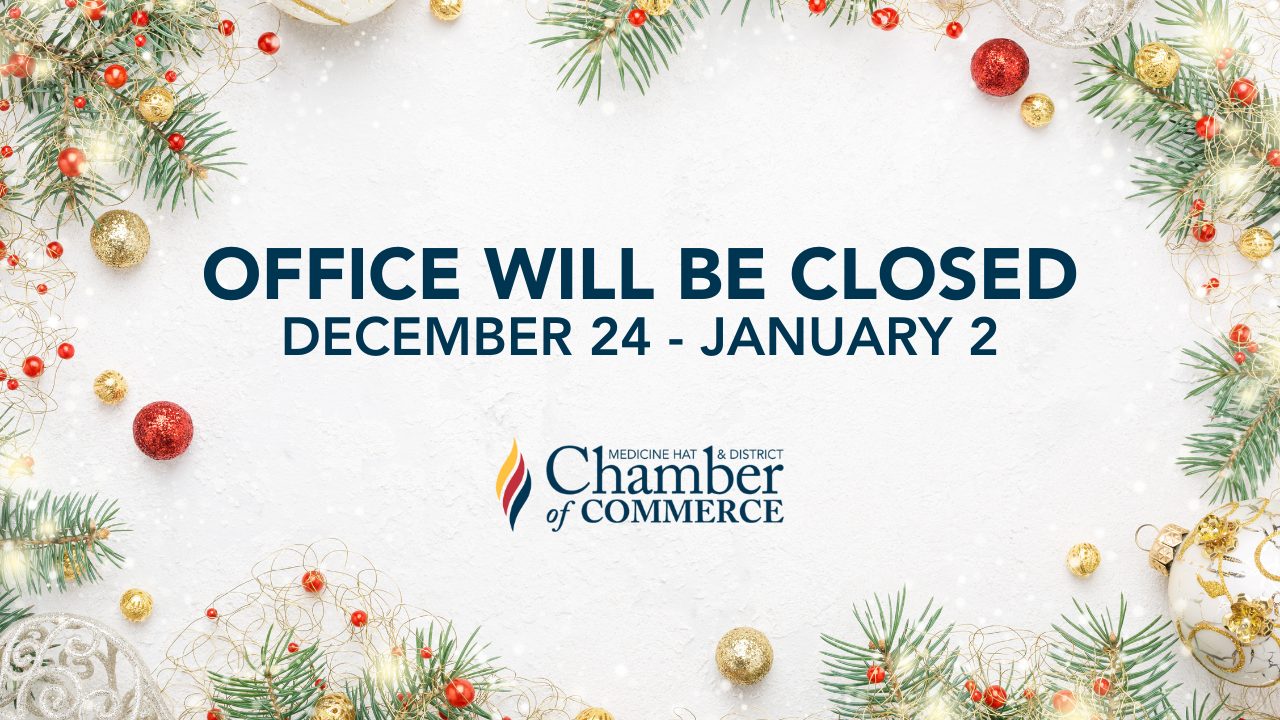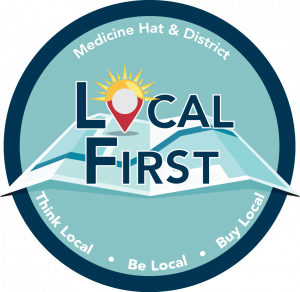 What is Local First?
Local First is a campaign created with community partners to help promote the businesses within Medicine Hat and District.
There is so much more to supporting local than just shopping. Hiring, contracting, promoting or visiting local keeps money in OUR community and contributes to the vitality of our region. Now more than ever, supporting our local business community is about creating relationships, providing us with a more caring, connected and resilient community. These relationships are what provides you with more customized and personalized experience because these are your friends, neighbours, coaches, service providers and colleagues.
Why You Should Shop Local First This Holiday Season!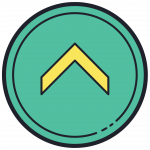 created by local businesses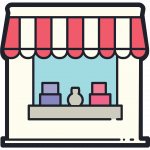 96% Of All Business Is Small Business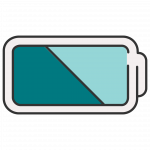 Only 50% Of Small Businesses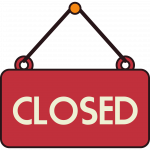 COVID-19 Hit Small Business
smaller than any other business size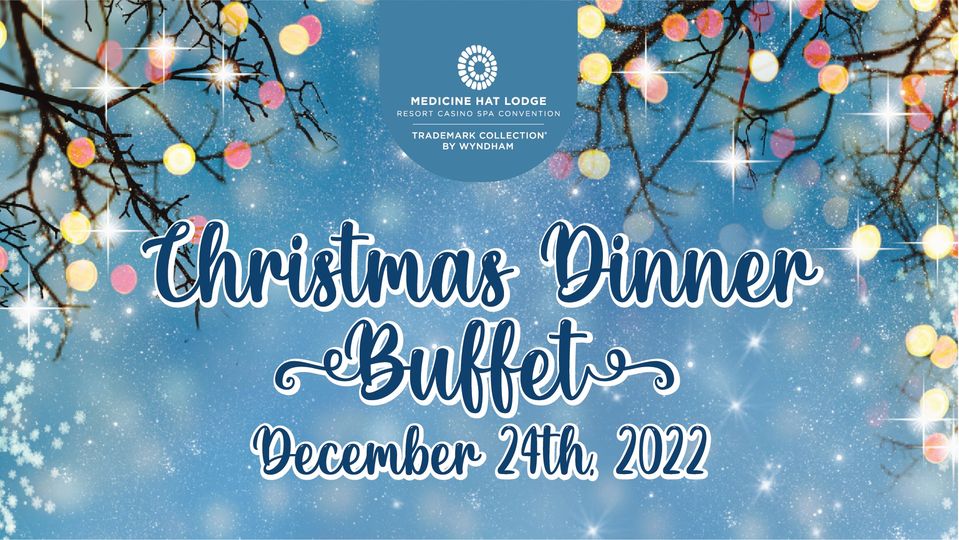 Christmas Eve Dinner at the Lodge
Christmas is the time to be with the people you love. Let the Lodge take away the stress of cooking and cleaning with their Christmas Dinner Buffet.
Book a table on December 24, 2022 at 4:30pm or 6:30pm.
$42.99 Adult
$37.99 Senior & Youth (13-17 yrs)
$19.99 Kids (3-12 yrs)
2 yrs & under; FREE
Reservations are required. Call 403-502-8176 to book. View event here.
Fire & Ice NYE Gala at the Medicine Hat Lodge
Celebrate the end of another crazy year and new beginnings with dining, dancing & entertainment at the Medicine Hat Lodge, Fire & Ice New Year's Eve Gala.
Ticket price includes our deluxe dinner buffet, party favors, 176 Keys Dueling Pianos, sparkling wine, balloon drop & late lunch.
6:00pm Cocktails
7:00pm Deluxe Dinner Buffet
9pm-1am 176 Keys Dueling Pianos
12:00am Champagne Toast and Balloon Drop
12:30am Late Lunch
2:00am Departure
PRICE $99 per person. Call 403-502-8193 for tickets or purchase on Eventbrite. View event here.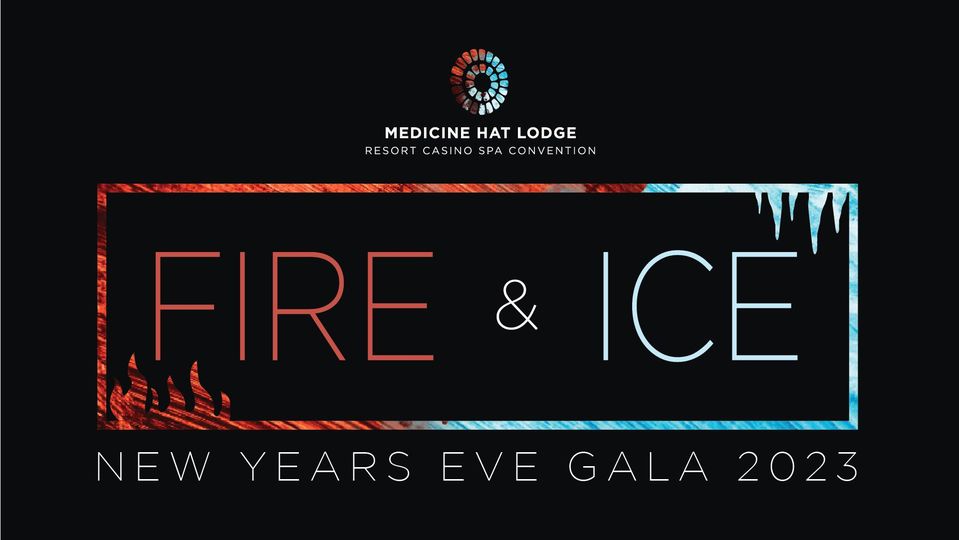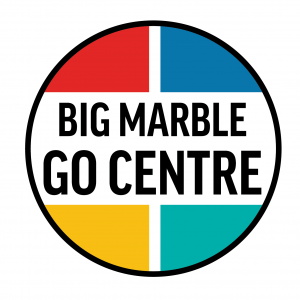 New Years' Eve Fest at Big Marble Go Centre
Join the City for a variety of fun, family activities from 12 p.m. to 4 p.m. on Saturday, December 31.
The following activities include Swimming, Skating, Family Nerf Wars, Tot Time, Floor Hockey, Inflatable Alley, Yard Games, Puzzles, Games & Play Doh, New Year Countdown and Balloon Drop!
Admission to all the listed activities is free and courtesy of the Big Marble Farms naming sponsorship. View the event here
EARLS KITCHEN + BAR NYE PARTY!
Join Earls for their NYE party!
Live DJ from 9pm - LATE
$6 Highballs - beginning at 9pm
Incredible food with the option to participate in their 3 course NYE menu (available from 4pm-8pm)
A Champagne toast to ring in the new year!
Call 403-528-3275 to book your table today!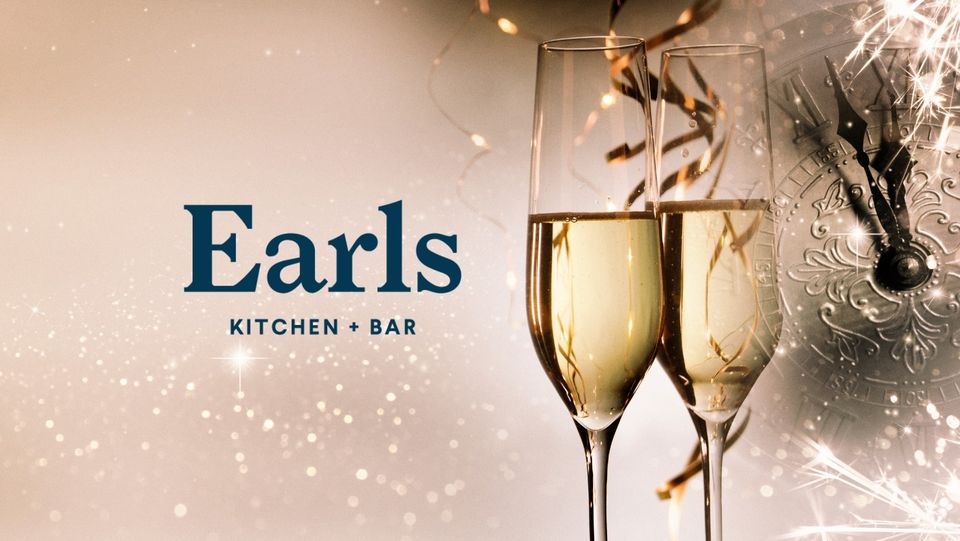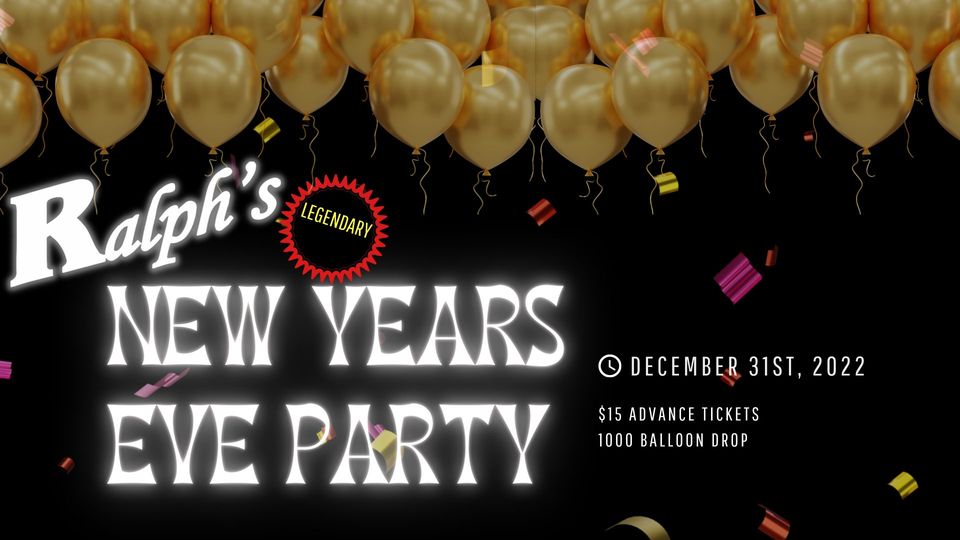 Ralph's NYE Party
Ring in the New Year at Ralph's!
Their legendary NYE party is back for another year, and we are ready to welcome 2023 in style!
Join them for a night of drinks, and dancing, and when the clock strikes midnight a 1000 balloon drop!
Advance tickets are $15 - available at Ralphs!

Medicine Hat & Surrounding Area Community Assistance Network
For those in need at Christmas, meals are available. No pre-registration is required to attend these holiday meals.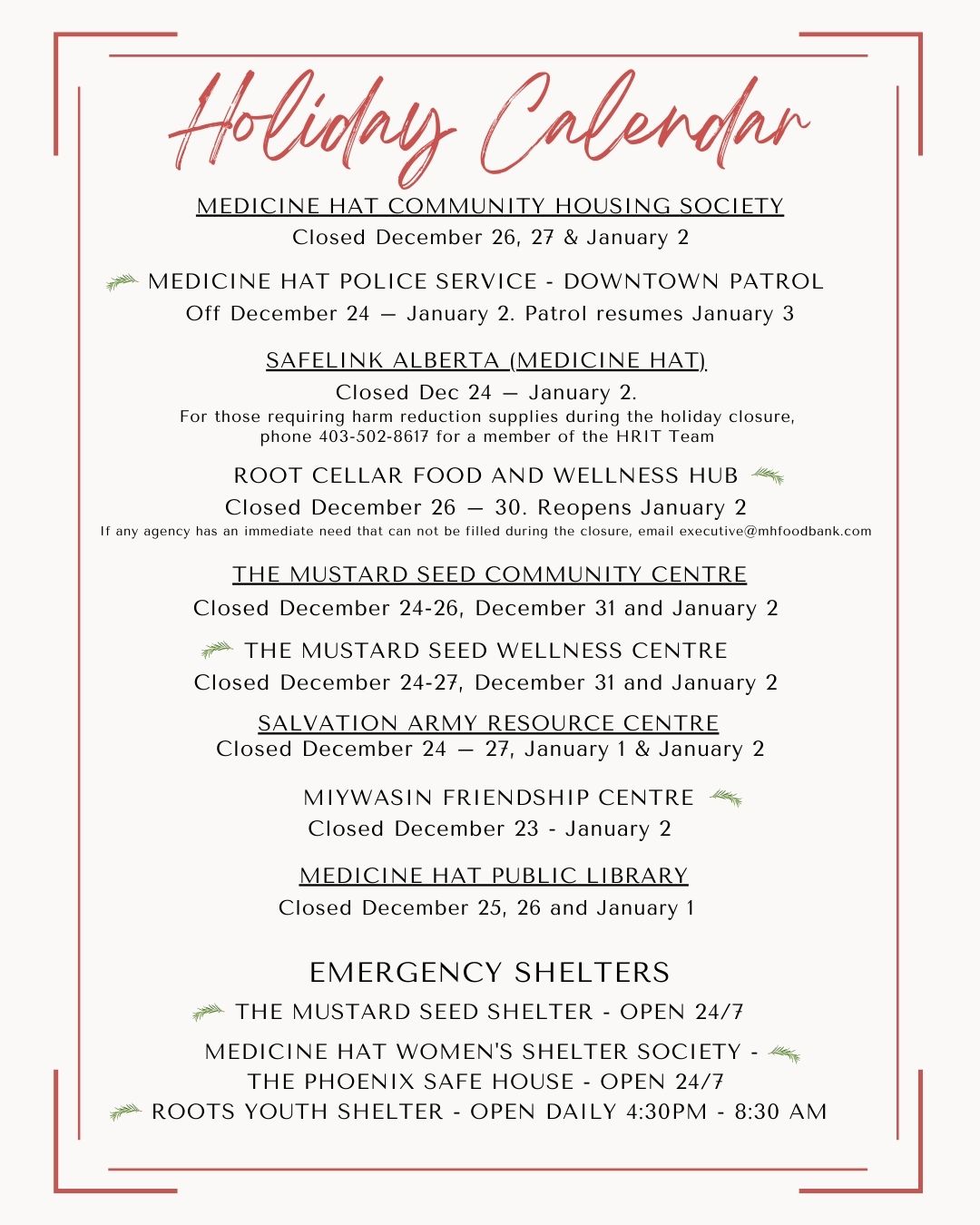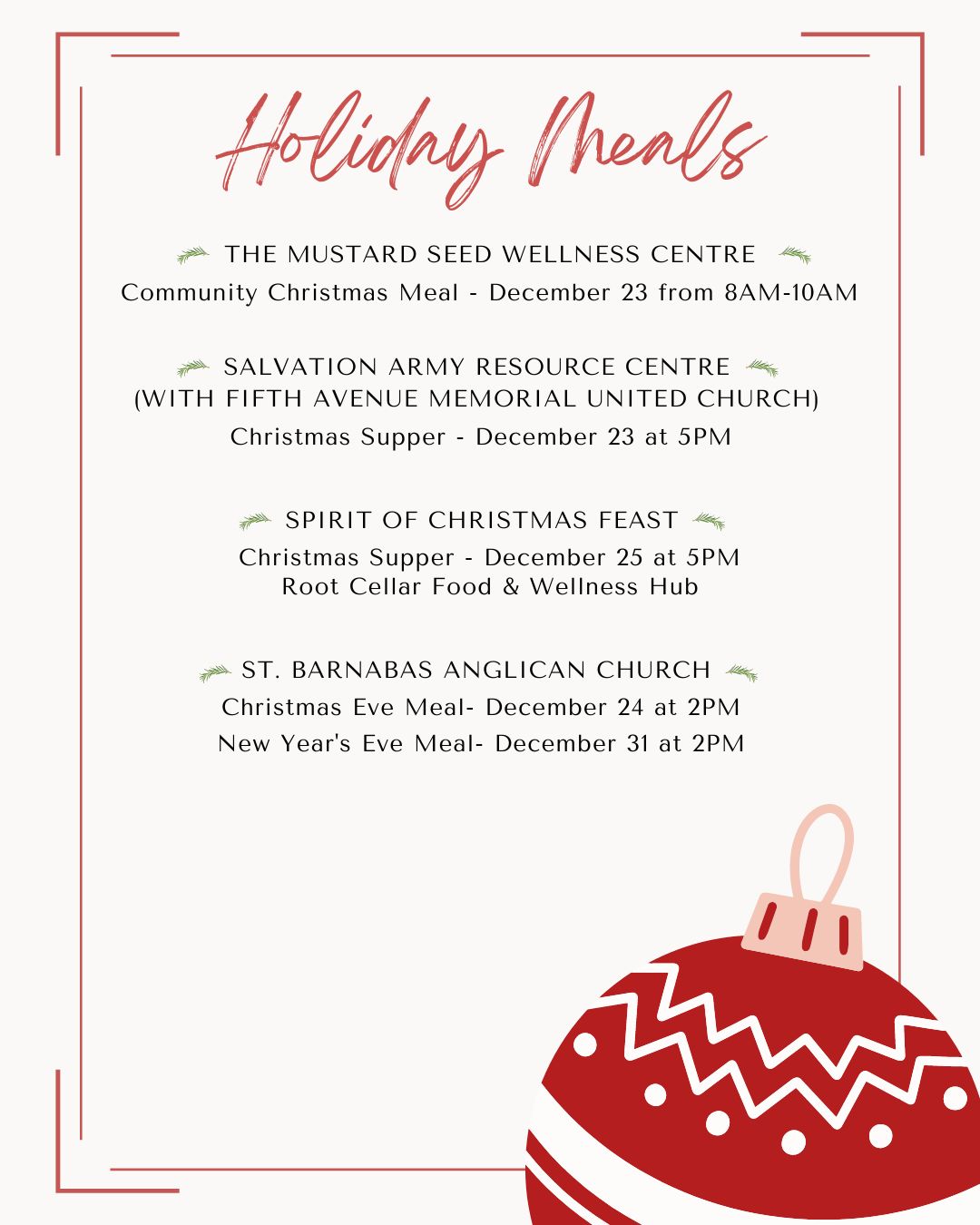 Holiday Party!!
The Chamber staff had a much needed holiday party a few weeks back! We enjoyed Grit City, the Buckle, and an escape room!
If you are looking to have a party for your staff, check our directory to see a list full of businesses that can possibly host your party!
Seek local this holiday season to gather, host, and source all of your needs!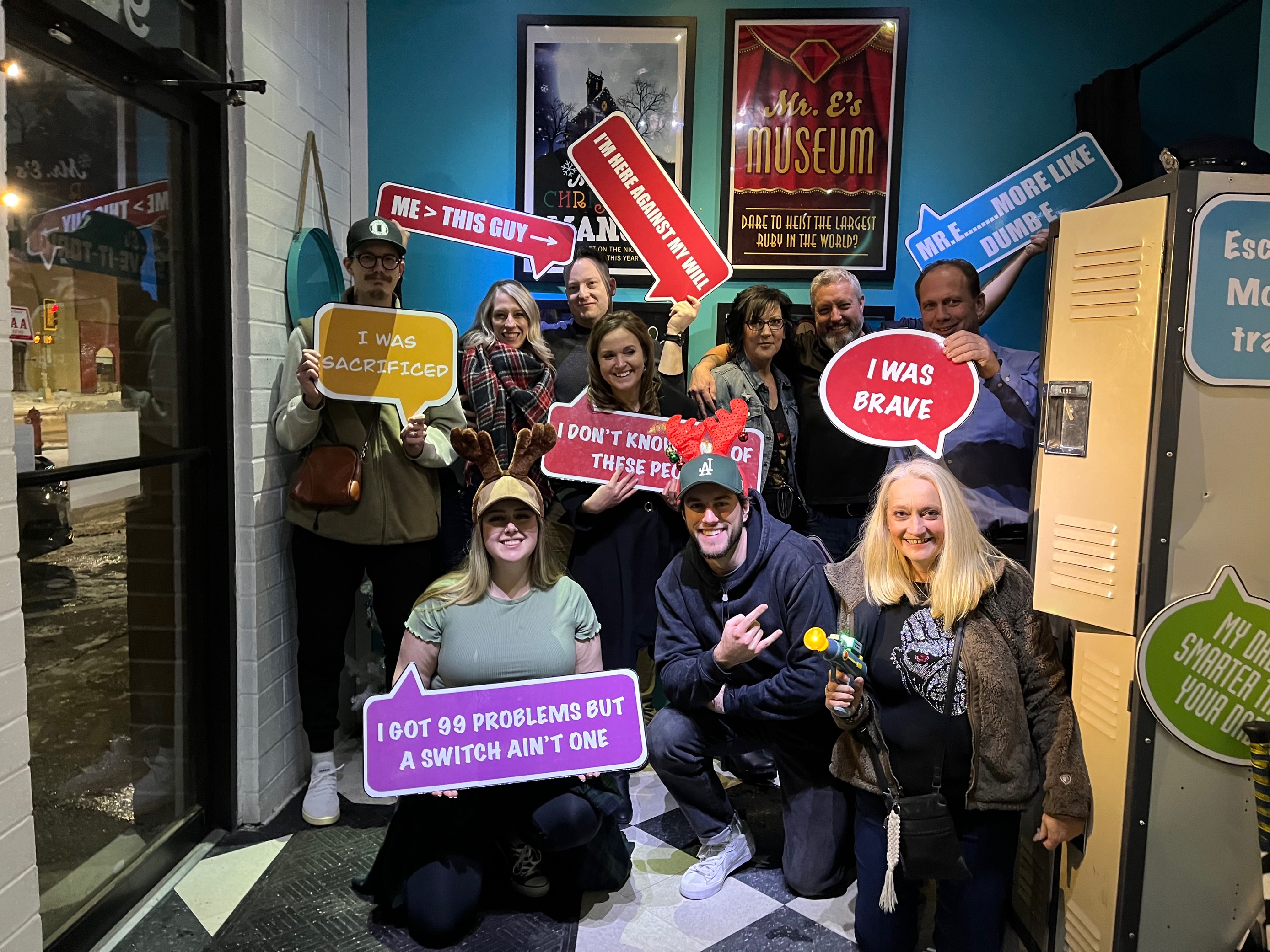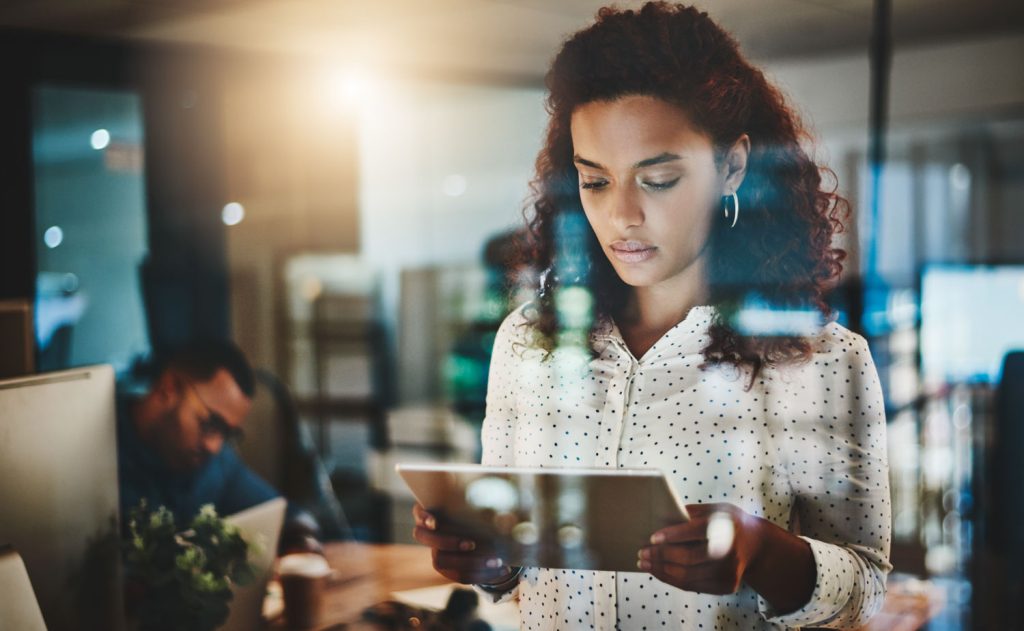 Jobs and Growth Fund (JGF) in the Prairie Provinces
The Jobs and Growth Fund provides funding to businesses and organizations to help create jobs and position local economies for long-term growth. The fund, delivered by Canada's regional development agencies (RDAs), provides $700 million nationally over 3 years. This includes up to $70 million dedicated to businesses created after January 2020 that meet eligibility criteria.
Maximum funding available for a project is $10 million.
Canada Summer Jobs wage subsidy
Canada Summer Jobs (CSJ) provides wage subsidies to employers from not-for-profit organizations, the public sector, and private sector organizations with 50 or fewer full-time employees, to create quality summer work experiences for young people aged 15 to 30 years.
Canada Summer Jobs is now accepting applications. Deadline: January 12, 2023.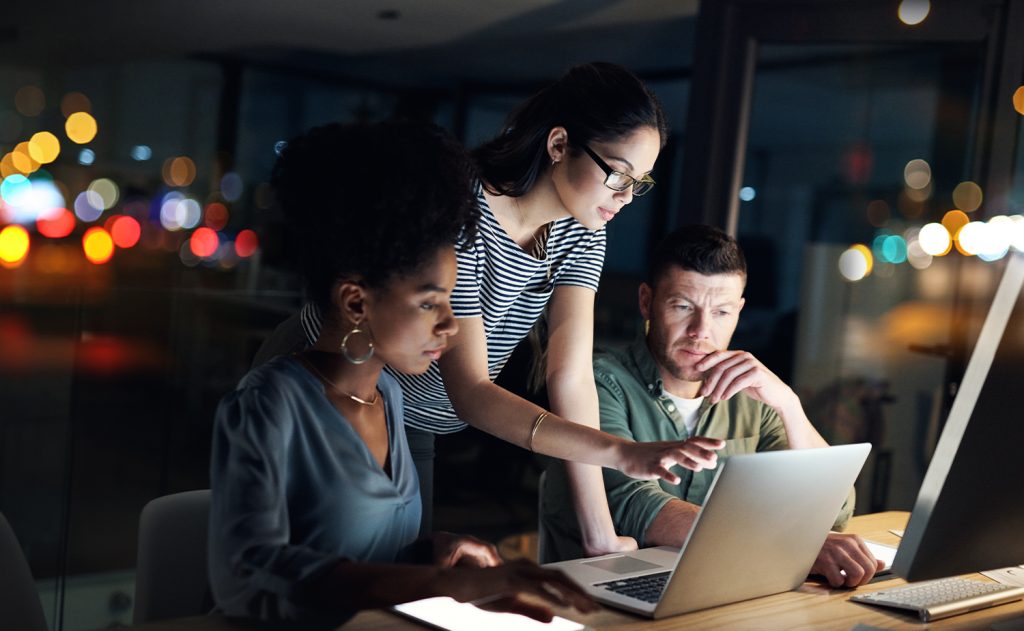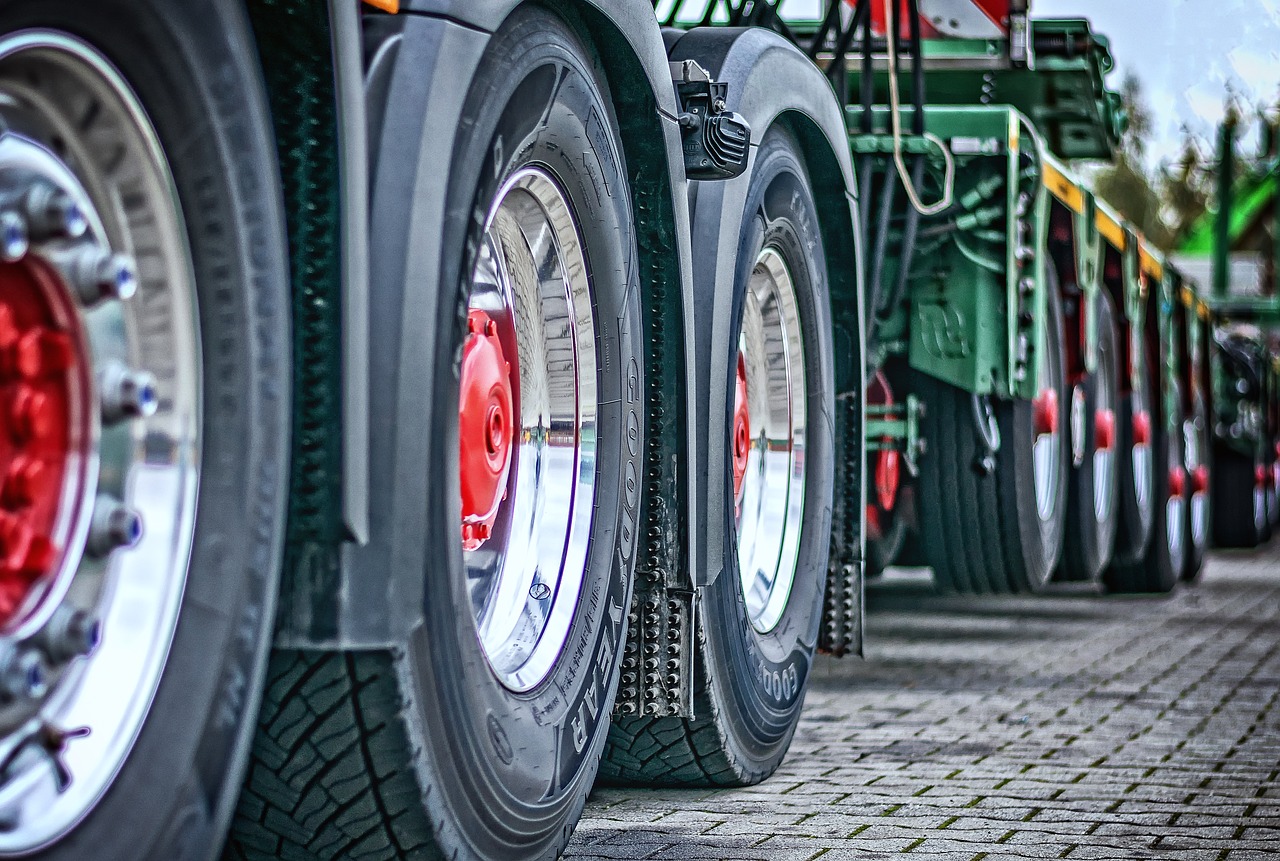 CanExport Associations
Canadian national industry associations and trade organizations may access up to $250,000 in annual funding. They will cover up to 50% of eligible costs for new or expanded international business development (IBD) activities that benefit an entire industry: organization's members and non-members alike.
CanExport Associations: 2023-2024 application process will be open on November 29, 2022. Access up to $250,000 in annual funding. Deadline: January 10, 2023

Find more updates on our social media