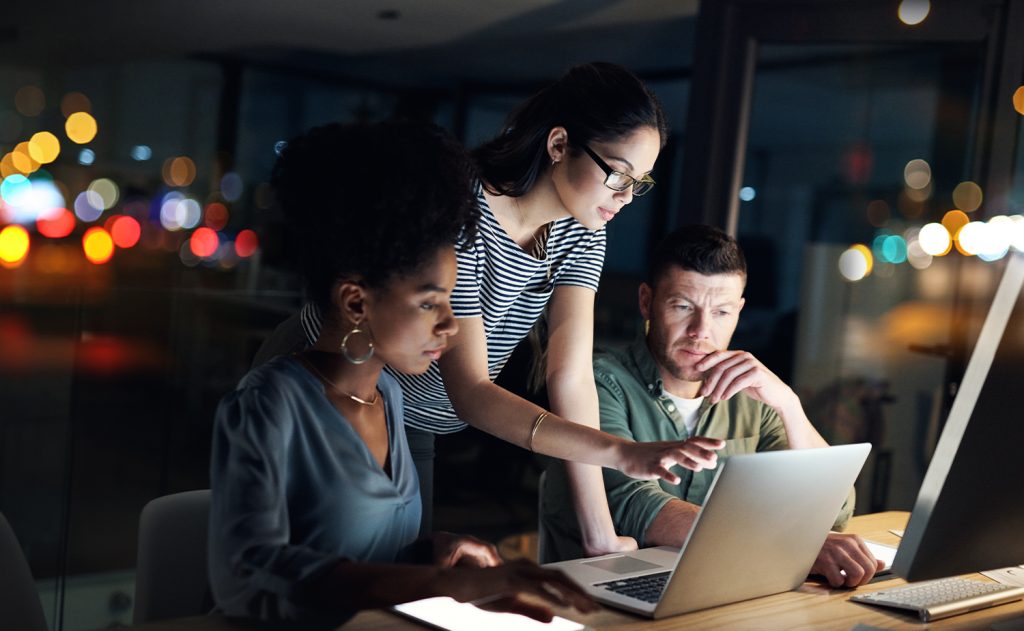 Federal training for workers in a net-zero economy
The Government of Canada is investing $46.5 million in Canadian Colleges for a Resilient Recovery (C2R2), focused on developing demand-driven workforce training solutions for a net-zero emissions economy through the Sectoral Workforce Solutions Program.
This project aims to provide training for 10,000 Canadians and will reduce barriers for learners from under-represented groups. Of this target, 3,000 workers currently employed will receive upskilling in the latest technologies and 1,000 new entrants, with little or no previous sector training, will receive training.
Alberta & Saskatchewan Governments urge PMRA to reconsider pesticide ruling
The governments of Alberta and Saskatchewan are urging the federal Pest Management Regulatory Agency (PMRA) to reconsider its decision on a crucial insecticide for farmers. The PMRA recently changed approved uses for lambda-cyhalothrin, an effective pesticide that many farmers rely on to control grasshoppers and flea beetles.
In 2019, the United States' Environmental Protection Agency removed restrictions on lambda-cyhalothrin's use. The PMRA made the opposite decision, which has led to confusion about what will be done about livestock feed coming from Alberta's largest trading partner. Minister Horner and Saskatchewan Agriculture Minister David Marit have written to the ministers of Health Canada and Agriculture and Agri-Food Canada, outlining producers' concerns and urging them to encourage the PMRA to reconsider its decision. Read More.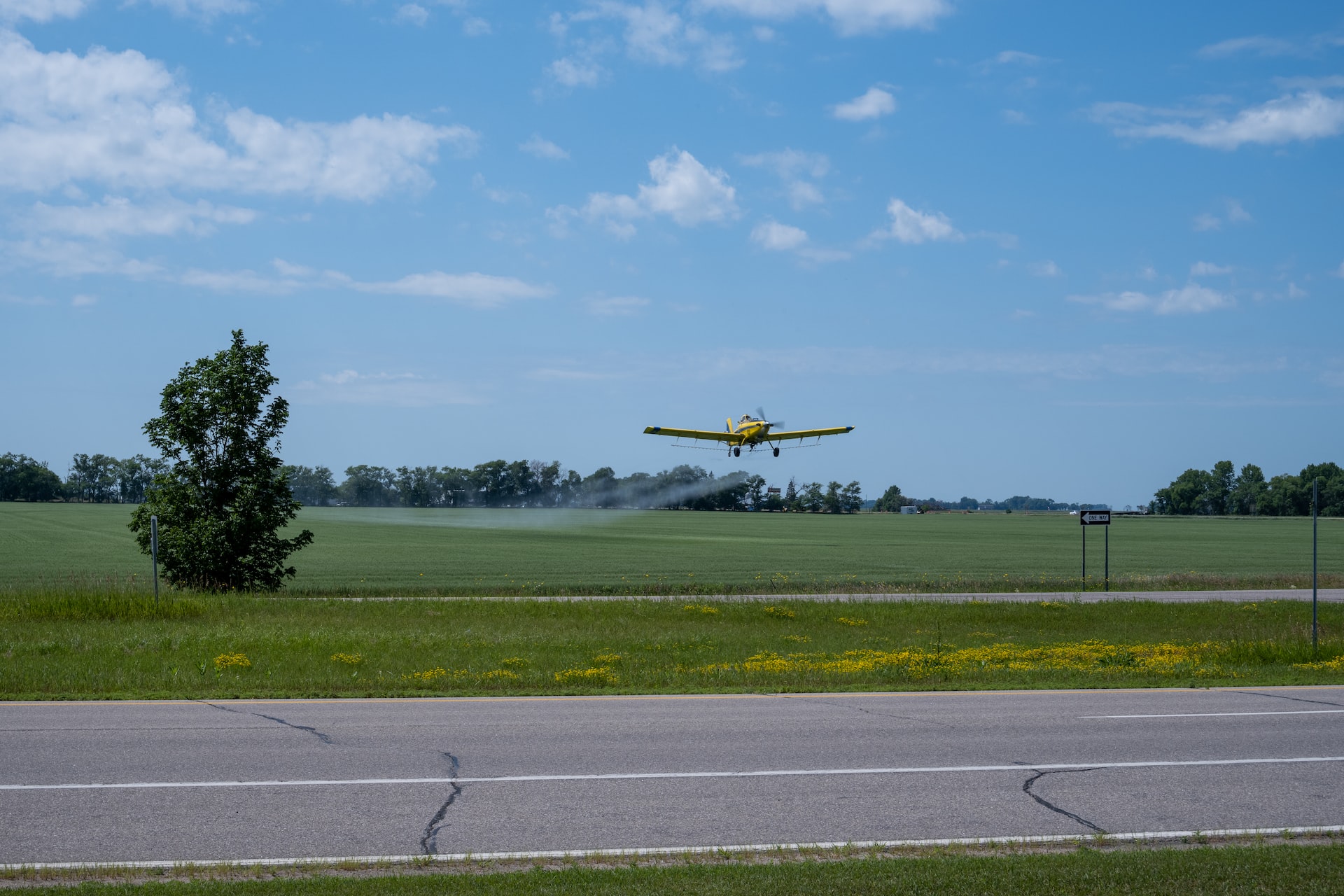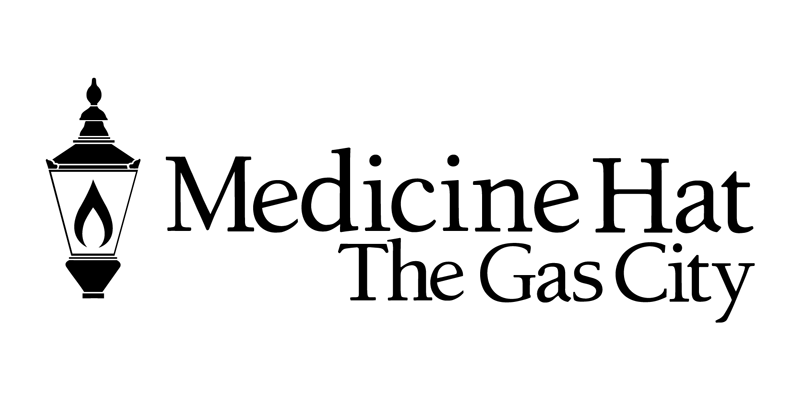 Tax Estimator
The Tax Estimator tool can help you estimate your:
2022 Property Taxes based on the Approved Tax Rates. The 2022 Property Assessment reflects July 2021 Market Value.
Tax increase after completing a project or adding something new to your property.
Simply enter the property assessment from your 2022 Assessment Notice or enter your projected market value to determine the estimated tax.
Benefits of Twinning Highway 3
Trade & Transportation - Provincial Policy
Twinning construction of the remaining (approximately) 170 kilometers of Alberta Highway 3 known as Crowsnest Pass Highway, has been a concern for nearly two decades due not only to safety and efficiency concerns, but also concerns related to the stagnation of economic benefits and market access along this corridor. The main benefits that accrue from twinning Highway 3 include safety improvements, time savings for commercial and recreational travel, increased social and economic activities, tourism, and agricultural needs.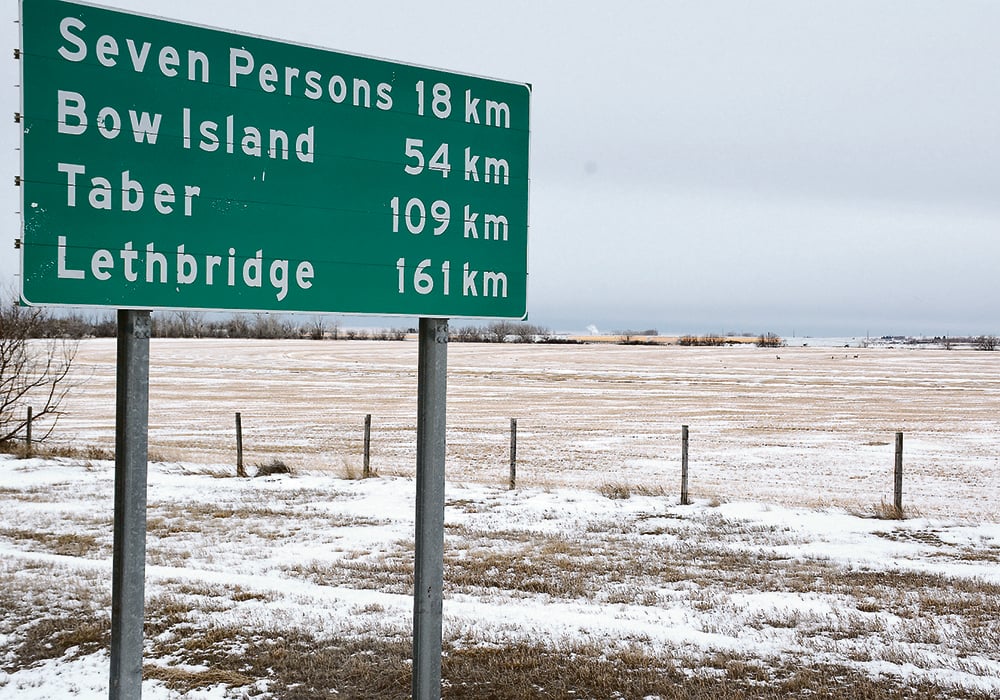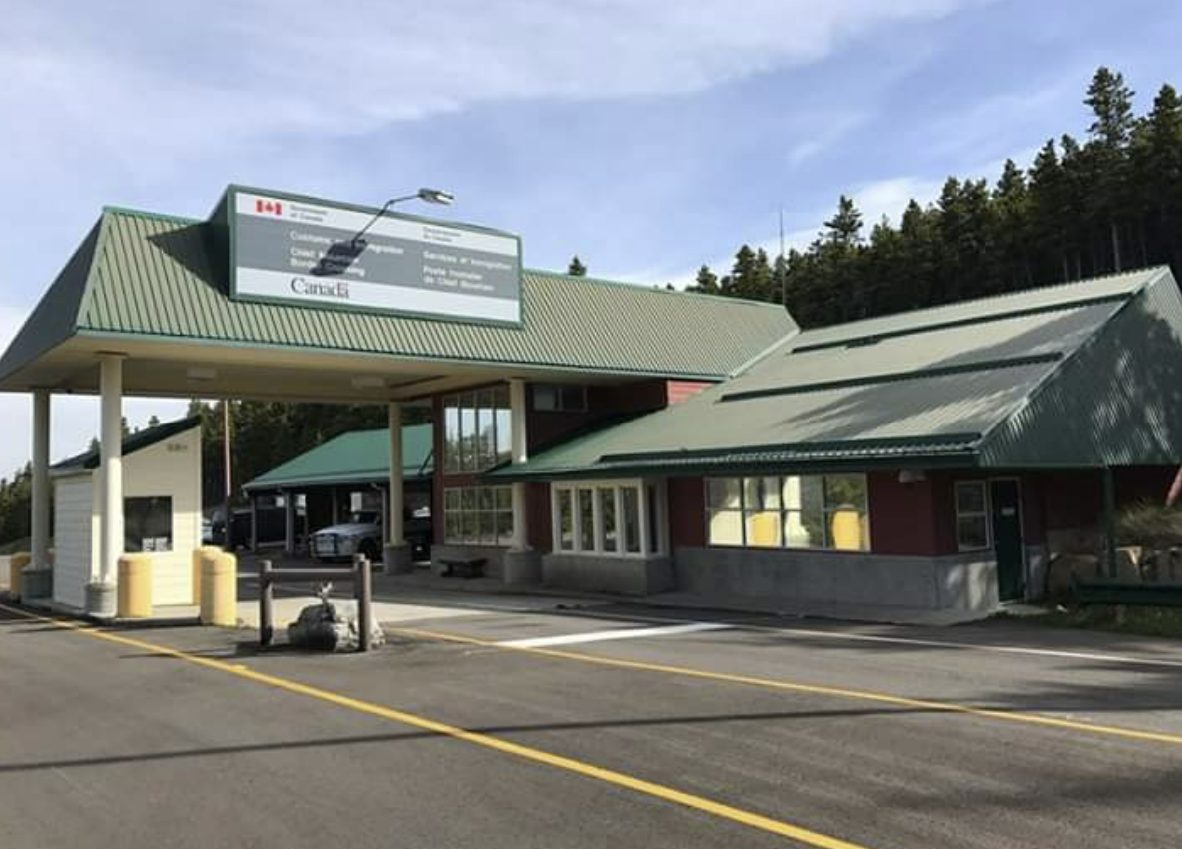 Extension of Hours at the Port of Wild Horse
Trade & Transportation - Provincial & Federal Policy
Alberta is one of Canada's most robust provincial economies with the highest GDP per capita and an economy driven by its ability to export products and services. As a result, transportation and logistics plays a critical role in our economy, as it supports a variety of industries across the province. Yet, with one of the best transportation systems in Canada, we still have only one full-service commercial port of entry between Alberta and the U.S. There is a need for better access and hours at our border to facilitate efficient trade between Canada and the US.
2023 Selling to Government: How to become a successful bidder with the City of Medicine Hat
The Medicine Hat Construction Association and the Medicine Hat & District Chamber of Commerce are pleased to present "Selling to Government: How to Become a Successful Bidder with the City of Medicine Hat" at the Studio Theatre in the Esplanade on March 14th. Join us to hear from City of Medicine Hat officials about how to set yourself up for success to do business with our City.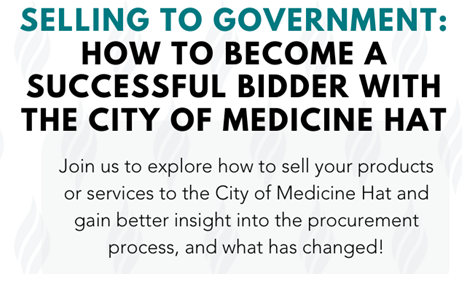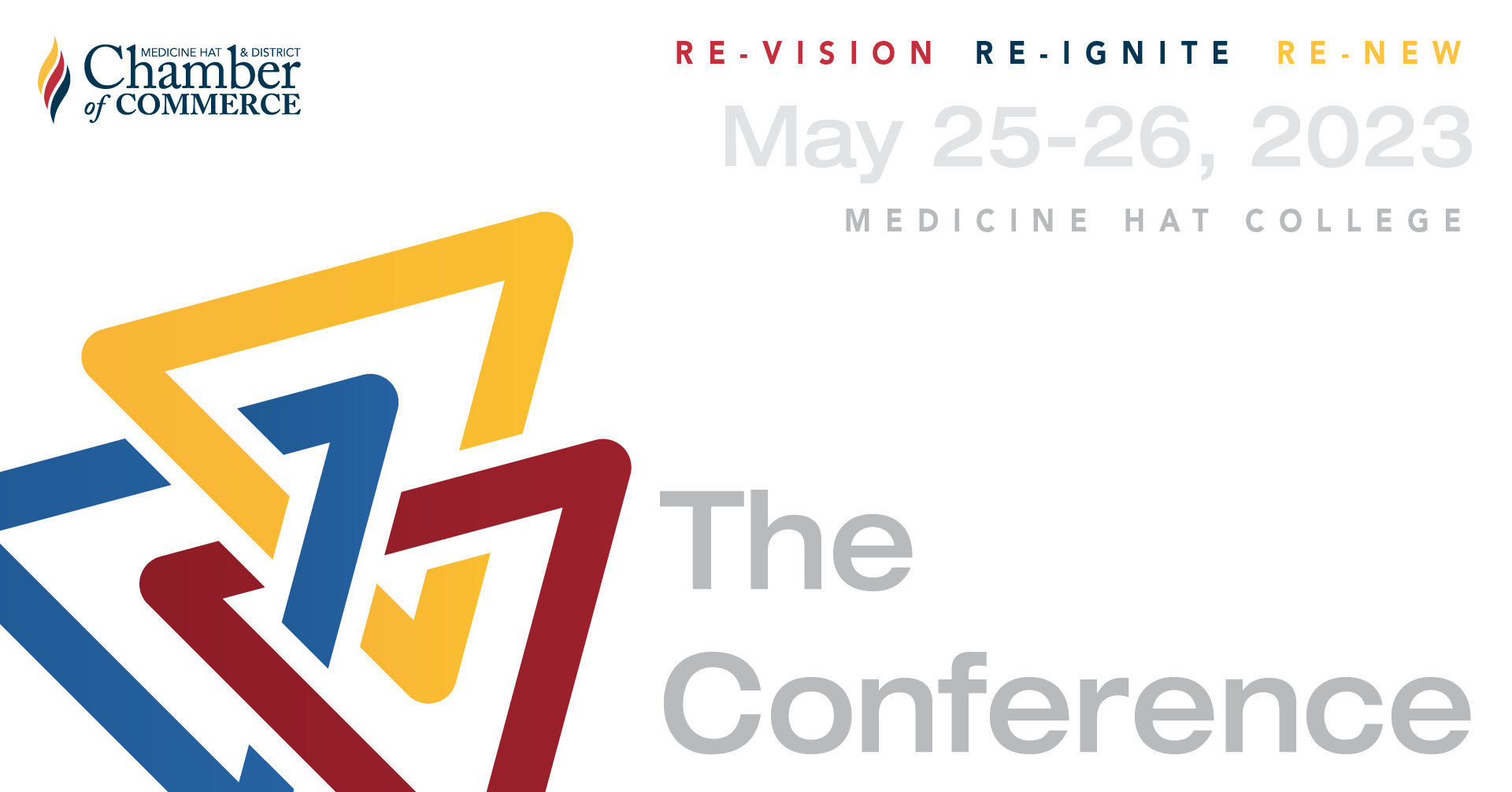 The Conference
The Medicine Hat & District Chamber of Commerce is bringing a large-scale professional development conference to Southern Alberta. Hosting a panel of speakers that present new concepts and ideas that Medicine Hat has never seen before. This event will not only be an amazing learning opportunity but also will attract business owners from all over the province. 'The Conference' is going to feature a wide variety of speakers including topics of interest such as economic development, operational strategies, marketing, leadership, and motivation. 'The Conference' is perfect for long-term business owners looking to grow on a wide scale.
This "new to" Medicine Hat Event looks to bridge the gap of learning opportunities within an ecosystem presented to professionals within and outside of the city. 'The Conference' will begin early on Thursday, May 25th, and extend into the afternoon of Friday, May 26th.
IT'S BACK! THE 2023 HOME & LEISURE TRADESHOW!
This weekend will host a multitude of booths, where visitors can expect to see an impressive exhibition of products and services from a diverse range of industries. From agriculture to healthcare, manufacturing to energy, there will be plenty to discover and explore. The exhibitors are eager to connect with visitors and offer insights on how their products and services can benefit you.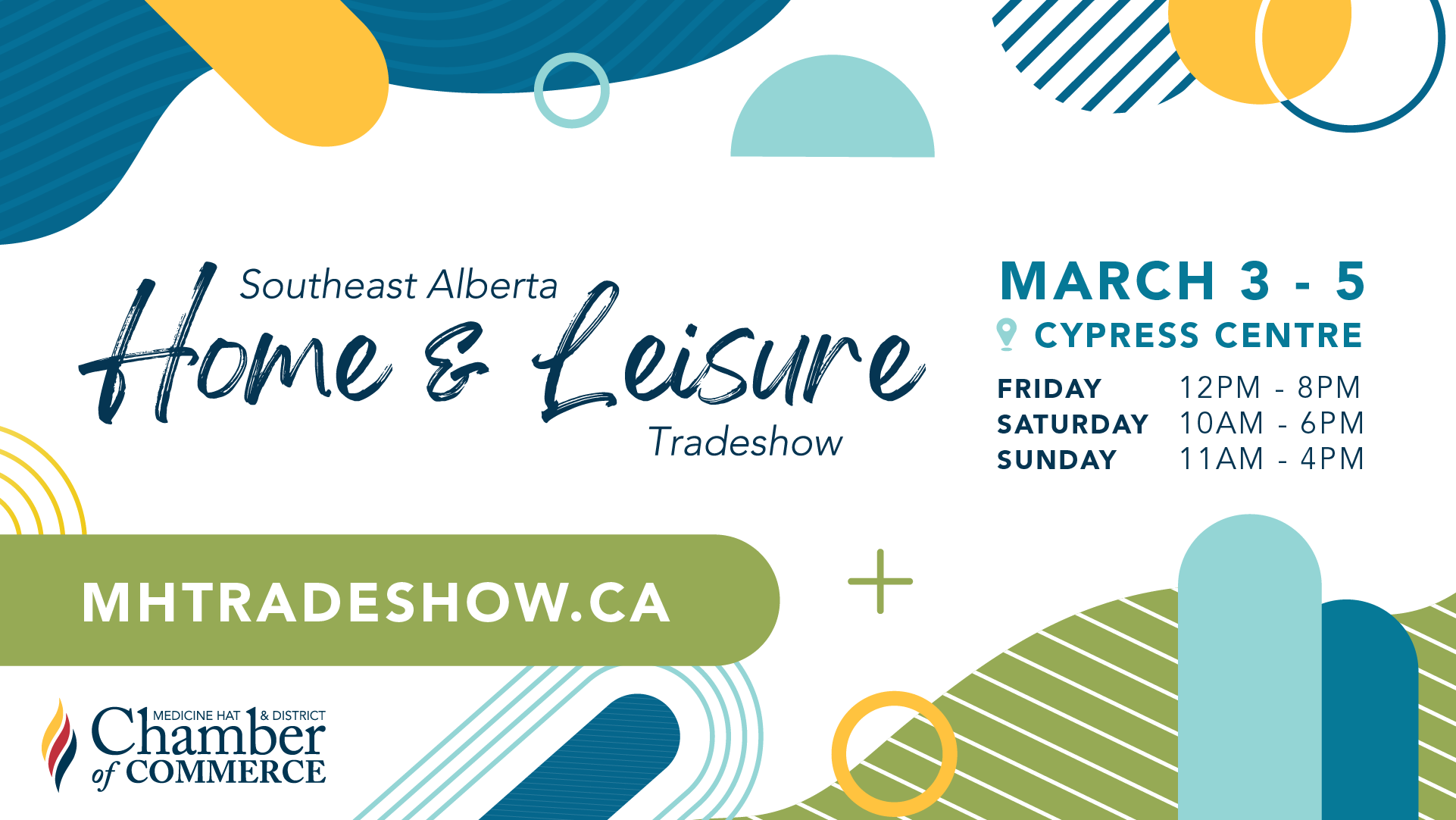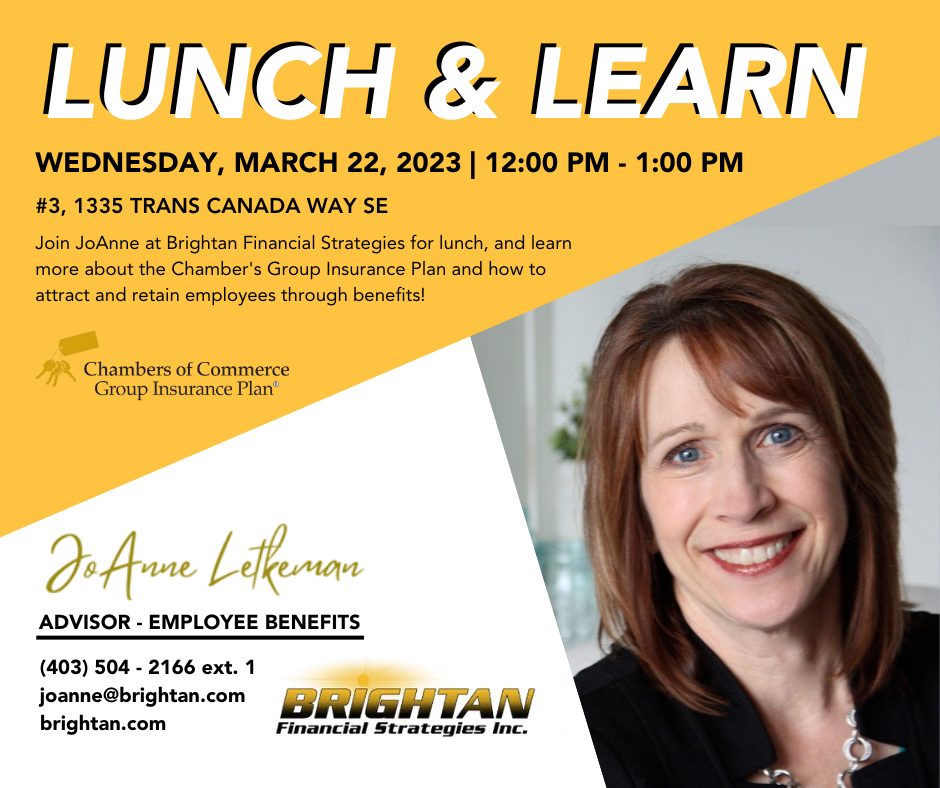 Chamber Group Insurance Plan Lunch and Learn
Don't miss out…..Register Here
Chambers Plan Lunch and Learn Event will be held at Brightan Financial Strategies Inc - #3, 1335 Trans Canada Way SE, Wednesday, March 22, 2023, from 12:00-1:00 pm.
Is your small or medium-sized business currently looking into a Group Health & Dental Benefits program? Or perhaps you are already enrolled in one but would like to research all of your options?
Are you experiencing rate fluctuations with your current carrier?  If so, then this session is for you!
Come enjoy lunch with us and learn about the Chambers Employee Plan - the #1 Plan in Canada for Small Business.
We'll have you in and out in an hour! Limited seating so register early!
Hosted by: JoAnne Letkeman, Advisor, Brightan Financial Strategies Inc.
Fuelling the Business Community
Exhibitor Spotlight
The Mom Market Medicine Hat will be taking up a large section in the field house this year! This new element will showcase all the small crafters that the show has never seen before. We look forward to adding this element to this year's show.
Vintage Iron E-Cycles is coming soon to Medicine Hat and is going to be at our Tradeshow! Vintage Iron E-Cycles is passionate about offering beautiful hand-crafted electric bikes that marry old-world styling with the latest electric motor technology. We are very excited to see what they bring to the show!
Factory Blind Outlet is a long-running participant in the Home & Leisure Tradeshow! These locally manufactured blinds are sold at outlet prices and have been a staple in our community for years. Visit them this weekend for our Home & Leisure Tradshow!
We are excited to see you all out at this year's Tradeshow! We want to continue to improve our service to our community and we welcome your ideas and input on future shows. Connect with us and share your feedback so we can continue to expand our shows and produce outstanding events that resonate with you, our consumer.
Innovation Booster
The Innovation Booster provides flexible and rapid support on a cost-shared basis to enable Small- or Medium-sized Enterprises (SMEs) to advance their food innovation and research outcomes.
The total eligible project costs should be between $20,000 and $200,000. The maximum level of funding from CFIN will be 50% of total eligible project costs. CFIN will require a non-refundable project management fee of 5% of total eligible project costs.
Intake 1: Open Theme
Applications Open: February 1st, 2023
Applications Close: March 3rd, 2023
Notification of Award: April 24th, 2023
Alberta Broadband Fund
A made-in-Alberta solution to help ensure every household in Alberta can access high-speed internet. It supports projects that extend or enhance household access to high-speed internet services in areas with speeds less than federal targets of 50 Mbps for downloads and 10 Mbps for uploads. Funding for these projects is currently available until March 31, 2027.
The Alberta Broadband Fund is now accepting applications until March 20, 2023.