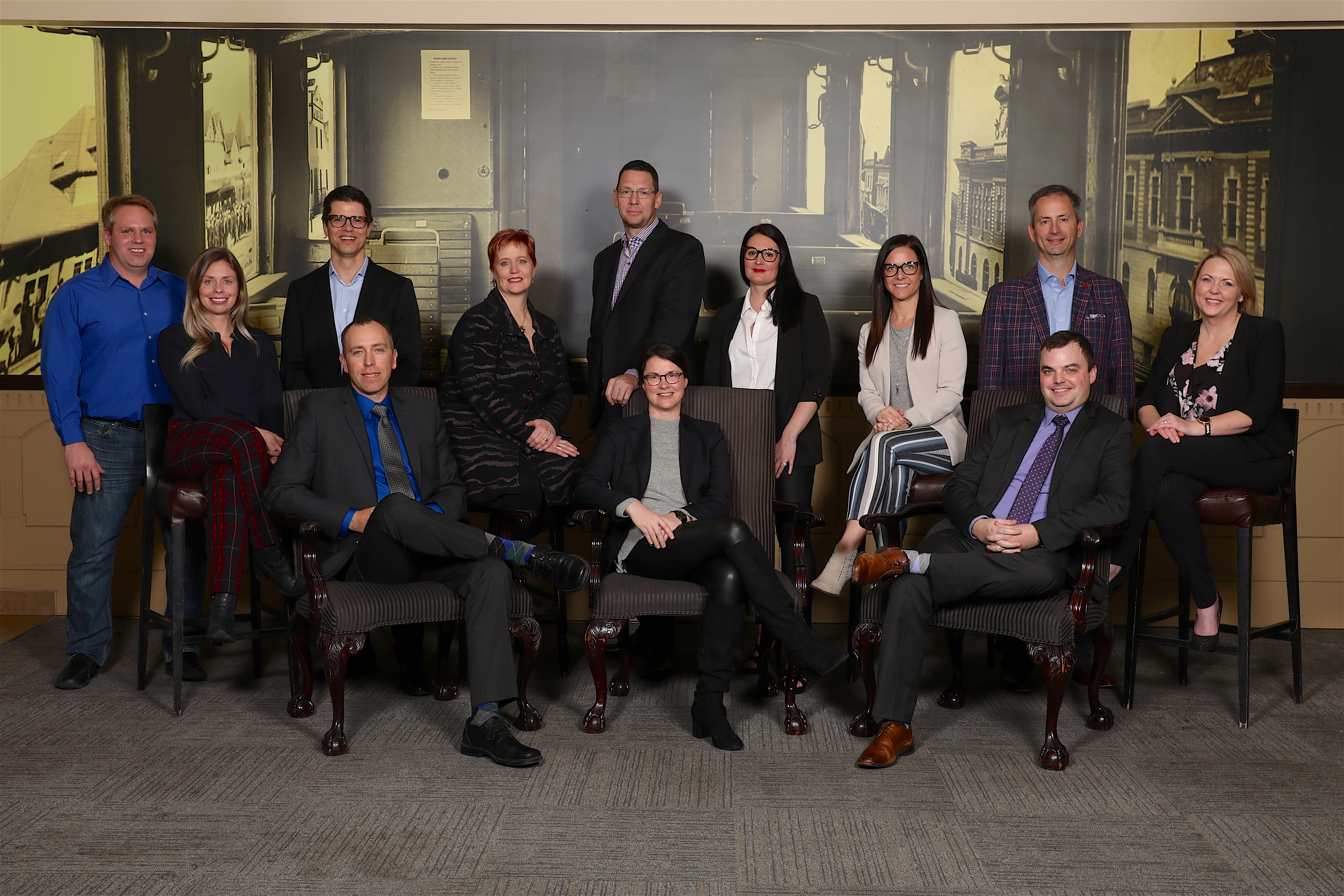 2019/2020 Board of Directors
President, Tracy Noullett
MNP LLP
Committee Member: Executive, Finance, Leadership Development, Invest Medicine Hat, Wild Horse

Tracy moved to Medicine Hat with her family in 2014 and has immersed herself into contributing and giving back to our community since that time. In her role as a Partner of a national accounting firm, she has developed specialized knowledge in the areas of not-for-profit and government advisory. She understands motivations of various ministries and how initiatives are carried out and applied, which has enabled her to help not-for-profit agencies and local governments optimize their funding and develop program plans. She also understands the process of advocacy in a political environment. Having lived in a similar size community with comparable goals and challenges brings a different perspective to the organizations she serves. Tracy brings a wealth of experience with other boards and believes in advocacy and ensuring that issues are well represented. Tracy has served as a Director on a number of organizations including the Association of Alberta Sexual Assault Services, River of Death and Discovery Dinosaur Museum Society (County of Grande Prairie), Executive Women International – Grande Prairie Chapter and the YMCA Advisory Board – Grande Prairie. Tracy looks forward to supporting and representing the business community and working with like-minded business members to further the interests in our business community.
First Vice President, Marcus Campbell
Terralta Inc.
Committee Member: Executive, Policy Council (Chair)
Marcus has lived in Medicine Hat for over 20 years with a specific focus in renewable energy for the last nine years. He enjoyed previous involvement in the Economic Development Alliance Energy Committee, as well as involvement in CANSIA and SESA. Marcus looks forward to contributing his knowledge, work ethic, experience and integrity to the Board, while giving back to the community and moving our business community forward.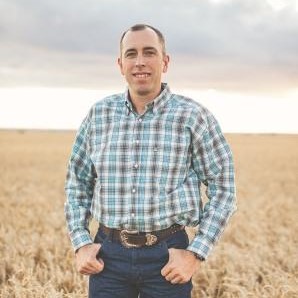 Second Vice President, Scott Lehr
Short Grass Ranches Ltd.
Committee Member: Executive, Policy Council, Community Connections (Chair)
Scott was born and raised in the Medicine Hat area on the family's 3 generation farm and ranch, Short Grass Ranches Ltd. He and his wife Mandy are living and raising their three children on the farm today. Scott has been involved in agriculture his entire life in production, with additional experience in the agricultural supply industry. He has been involved in the community as a member of the Kinsmen Club of Medicine Hat, local youth organizations and 4-H. Short Grass Ranches Ltd takes great pride in supporting the local community through several community organizations. Scott was actively involved in both the Alberta Winter Wheat Producers Commission and Alberta Wheat Commissions. These organizations provided the opportunity for Scott to network with farmers, work with and take part in learning opportunities with industry organizations, and different levels of government including the Canadian Grain Commission as Grain Producer Representative and on the Western Standards Committee. He looks forward to the opportunity to be a voice for agriculture and all business in the area to assist local business and the community to grow and prosper.
Treasurer, Brett Pudwell
EBT Chartered Accountants LLP
Committee Member: Executive, Finance (Chair), Community Futures Entre-Corp
Brett was born and raised on a farm 20 kilometers northeast of Medicine Hat and graduated from the University of Lethbridge in 2013. He is currently employed at EBT Chartered Accountants LLP, as well as working on the family farm on the side. Brett has served as a guest teacher at Community Futures Entre-Corp in their self-employment program, teaching modules including cash flow and understanding financial statements. Prior to returning to school, he worked for a number of years in the oilfield service industry.  Brett is pleased to be able to bring his energy, time and perspective of Medicine Hat and the surrounding community to the Chamber of Commerce organization.
Past President, Sarah MacKenzie
MacKenzie Eye Care; The Home Team l Royal LePage Community Realty
Committee Member: Executive, Finance, Leadership Development (Chair)
Sarah is currently serving in a Past President role with the Medicine Hat & District Chamber of Commerce having served as a director, First Vice President, and President. She is past member and director of the Sunrise Rotary Club and MedHat Movember team. Sarah devotes countless hours to building relationships, bringing community together and supporting campaigns that provide awareness and funding to make change. Previously, Sarah was involved with numerous political campaigns and sat on the provincial executive to the official opposition. Sarah looks forward to applying her energy and past experience in her continued role on the Chamber Board, lobbying on behalf of the Medicine Hat and Alberta small business community. Having worked for years at MacKenzie Eye Care, a family owned practice of optometry, Sarah has experience in small business management and marketing. Currently, Sarah works alongside her husband, Torrey Mattson, as Business Manager with The Home Team | Royal LePage Community Realty. The Home Team has proven results, being awarded the Royal LePage Diamond Award from 2014-2017. This is an achievement earned by Realtors® who are Top 3% in their marketplace.  Sarah is a mother of 3 active kids, Daine, Emily, and Allan.  When she is not working or volunteering she can be found cheering on her kiddos at hockey, figure skating, lacrosse, dance and equestrian riding.
Director, Sarah Koch
Bishop Koch Lawyers
Committee Member: Leadership Development
Sarah grew up in Medicine Hat, moving in 2004 for school and returning in June 2013. Sarah holds a Bachelor of Arts in Law and Society and Political Science from the University of Calgary, and a Juris Doctor from the University of Manitoba. She was admitted to the Alberta Bar in 2012. She had the opportunity to article and practice in Calgary from 2011-2013 and moved to Medicine Hat in 2013, when she started as an Associate with Bolton Bishop. She became partner with the firm in June 2015. Sarah's legal experience will be an asset to the Chamber's board, enabling her to serve in an advisory capacity particularly on matters related to policy, governance and analysis of issues that come to the Chamber board. Sarah has contributed to our community through her volunteer work at the Legal Help Centre in Medicine Hat, as well as through the Accreditation of Early Learning and Care Services. She looks forward to being involved further in our community and gaining further board experience through service on the Chamber's Board of Directors.
Director, Sarah Franchetto
RBC Royal Bank
Committee Member: Policy Council
Sarah was born and raised in Medicine Hat, and is now happily raising her family here. She has been working in the banking industry for 15 years, with the past 6 years having a business component. Most recently she has focused exclusively on small businesses. Throughout this time she has found a passion advocating for businesses and their owners. Her experience in banking has given her great insight into many different types of businesses – from professionals, to trades, to retail, to agriculture, to oilfield and trucking and everything in between. Sarah has been heavily involved in the bank's community initiatives including the RBC Blue Water Project, organizing days of service and charity drives as well as hosting events which provide advice and guidance on all things financial for business owners. She looks forward to continue working with the Chamber to help businesses in our community grow and thrive. Sarah enjoys working collaboratively and as a team to get things done. Sarah and her husband Marco are the proud parents of Santino and Dahnya. Sarah believes that Medicine Hat is the best community to live and work in and looks forward to being involved with the Chamber.
Director, Reagan Weeks
Prairie Rose School Division No. 8
Committee Member: Highway 3 Association
Reagan was raised in Medicine Hat and happily continues to call the area home with her family. She has a Master's of Business Administration that focussed on public private partnerships, and recently completed a doctorate from Johns Hopkins University researching effective communication between stakeholders. Reagan believes strengths based and adaptive leadership can be used to form connections and partnerships to improve community outcomes. She currently serves on the Board of Directors for the Southeastern Alberta Sexual Assault Response Committee, Thrive, and the YMCA of Medicine Hat. She is the Assistant Superintendent of Prairie Rose School Division, which serves 29117 sq. kms surrounding Medicine Hat.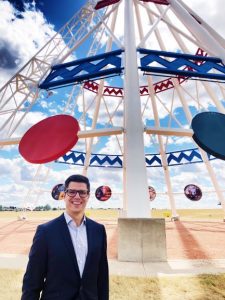 Director, Trevor Anhel
RBC Mortgage Specialist
Committee Member: Community Connections

Trevor has called Medicine Hat home for over 20 years and has dedicated his career to Financial Services.  Currently as a Mortgage Specialist with RBC, he helps clients with financing one of their largest and most valued assets – the place they call home.  As Chair of  Alberta Advisory Council of Mortgage professionals he leads a diversified team committed to influencing positive change within the industry he serves.  Trevor is a past director of our local CHBA and continues to be an active member.  He's passionate about helping others thrive and is looking forward to the opportunity to serve on the Chamber of Commerce.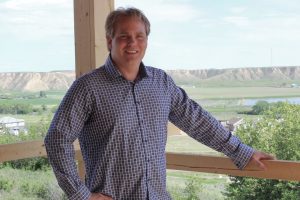 Director, Steve Heid
Lacey Homes Ltd.
Committee Member: Urban Development Industry

Steve was born and raised in Medicine Hat and has a love for our city and its development. With over 25 years experience in the building and construction industry and now, as the owner of Lacey Homes, Steve understands the importance of future growth and the strength of our business community. He looks forward to his term with the Chamber and his opportunity to give back to our community, while learning more about other local industries and our business community.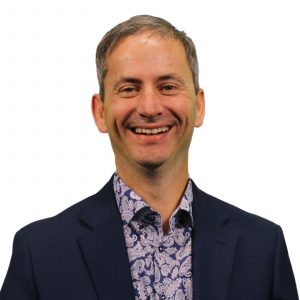 Director, Steven Pudwell
Jim Pattison Broadcast Group
Committee Member:

Steven grew up, raised his family, lives, serves, owned businesses and works in Medicine Hat.  He is proud to be called a "Hatter".  Over the years, Steven has volunteered with numerous community groups that helped better Medicine Hat's facilities, services, education, healthy lifestyles, and positive influences for its people.  Steven understands that it is important to continue to attract new economic opportunities and advance existing business in our area. He looks forward to contributing to the Chamber with hard work ethic and thoughtful communication.